Jets banquet awards announced
Posted on March 17, 2015 by Vauxhall Advance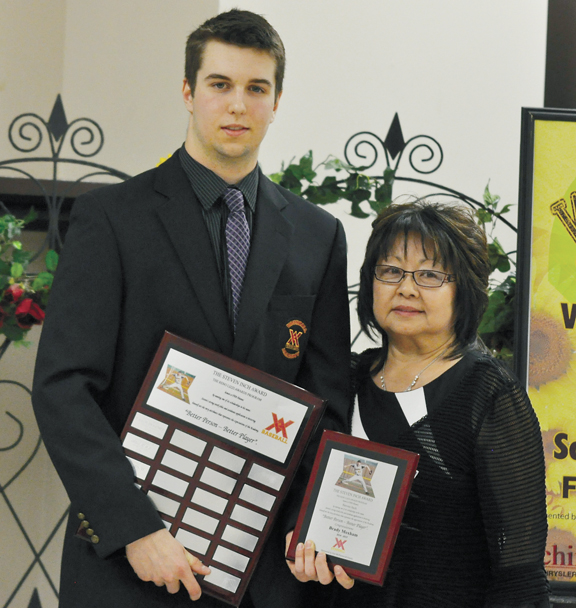 The Ninth Annual Awards/Scholarship Fundraising Banquet was once again a tremendous success. Marty Baceda led the evening again as the evening's MC.
Former Blue Jay and 1998 World Series Champion Homer Bush talked about his childhood, professional baseball career, being a Jay as well as a World Series Champion Yankee and talked directly to our current Jets about work ethic and adversity.
Several awards and scholarships were handed out highlighted by the Reno Lizzi Scholarships. Barbara and Yukio Kitagawa continued to inspire the entire Jets organization as they matched all donations at the Reno Lizzi table as well as Pennies for K's to $20,000.00. The 2015 banquet has set a new standard for years to come.
The Award winners are listed below:
Jet of the Year – Nolan Rattai
Reno Lizzi Scholarship – Tyler Scott
Reno Lizzi Underclassman – Josh Burgmann/Carson Perkins
Inch by Inch Scholarship – Brady Moxham
Jan Tolton Memorial Scholarship – Sean Robbins
Doug Stevenson Award – Tyler Scott
Wanda Stober Memorial Scholarship – Jared Kennedy
Coaches Award (newly named Blaine Burbank Coaches Award) – Jake Cook
Sports Connection Scholarships – Geordie McDougall
Scotiabank Scholarship – Brody Burnett