Pool society, council meet to discuss options
Posted on August 21, 2015 by Vauxhall Advance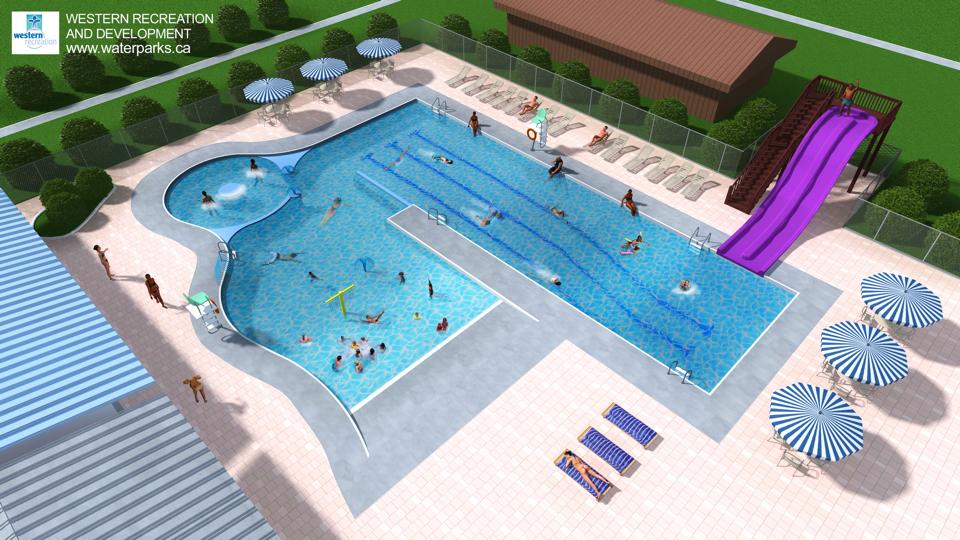 By J.W. Schnarr
Vauxhall Advance
jwschnarr@tabertimes.com
A number of local residents interested in learning more about Vauxhall's public pool project had a chance to meet face to face with Vauxhall council prior to their regular meeting in council chambers on Monday.
About 13 people arrived to discuss the project, and had a chance to talk about plans, grant applications, and how much money has been raised to this point.
Valerie Mattice, secretary for the Vauxhall Friends of the Pool Society, said the meeting was well attended and constructive from the society's standpoint.
"I think it was pretty positive," she said.
Mattice said council was interested in hearing about the society's fundraising. Council also provided the society with an update on their own fundraising efforts, and about several of the grants which have been applied for.
"(Council) just wanted to know how close we were to getting to our goal," she said. "And if we are still on the same page with the pool, and if people in the town were still donating."
Mattice said with the Municipal District of Taber council recently pledging $200,000 from next year's budget for the project, Vauxhall council intends to increase their donation to match that number.
"It's putting us more than halfway to our goal, here," said Mattice. "We're over $500,000 now."
Mattice also noted the society has not yet had a chance to approach local businesses for donations, and that most of the money raised so far has been through local residents. She noted many businesses would need to see the definitive plan the town intends to move ahead with prior to making any sort of substantial donations.
To date, the town has taken a "wait and see" approach to the pool project in regards to the finalized plans. Council's view is that the amount of money raised will dictate the pool project the town can afford, either a (roughly) $900,000 enhanced project, or an updated version of their current pool at a substantially reduced cost.
Mattice said until that decision is made, many businesses likely will not dedicate their funds toward the project.
"We're just trying to keep it local until we get a signed deal we can present to people," she said. She noted that not having a definitive start date has also been a roadblock in approaching the business community.
Both council and the society have targeted a new Vauxhall pool being available by summer next year, though how much money is available could dictate whether that is able to happen.
"We really would like to get the pool in by next year," Mattice said. "It's awful this summer, not to have had it. Such a hot summer. But I think the town is on the same page as us, and we're pretty positive that we can do this thing."
Mattice said for now, the society will continue fundraising efforts while Vauxhall council waits to hear back on several grants which have been applied for. In particular, council is expecting to hear back on a federal Canada 150 grant in September, which could provide a large amount of funding toward the project. Regardless of whether that grant is confirmed or not, Mattice said once a firm plan is in place and a construction date set, she expects a rally of fundraising from local businesses and community groups.
"It's really hard, because they want to know when you are starting, and how much is it. We have a proposal we have, that we want, and we've never swayed from that (plan) for that pool."
Pledge forms and donations requiring a donation receipt can be made at the town office, and information or donations can be made by contacting any member of the Vauxhall Friends of the Pool Society. Additionally, local residents can find the latest updates on the society's fundraising efforts by searching for "Vauxhall Friends of the Pool Society" on Facebook   .