NDP candidate hits the hustings
Posted on September 10, 2015 by Vauxhall Advance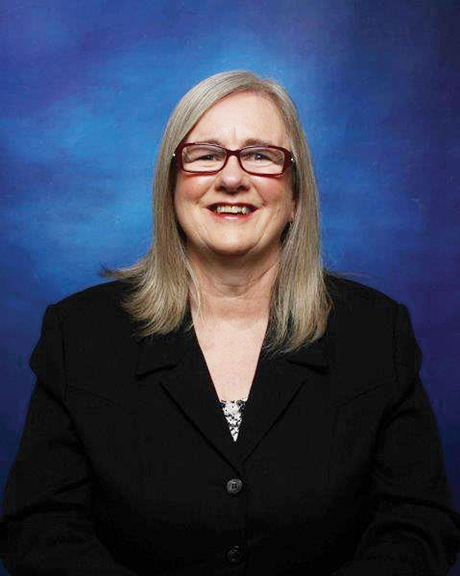 By Trevor Busch
Vauxhall Advance
tbusch@tabertimes.com
Lynn MacWilliam is hoping a wealth of experience federally, provincially and municipally will help infuse her campaign with success as she seeks to be Bow River's first MP in the 2015 election campaign.
MacWilliam most recently ran as a candidate for the provincial NDP in the spring provincial election.
"I am a councillor for the Town of Bassano, on leave of course, and I ran provincially in the riding of Strathmore-Brooks. Before I retired, I worked on Parliament Hill, for a lot of various Members of Parliament. Prior to that, I worked for the government of the Yukon and for a couple of MLAs up there."
MacWilliam decided to run federally after assessing the legacy of the current Harper Conservatives.
"I think there's a big need for change. Everytime I look at the news, I think I'm doing the right thing, because this government is so bad we need to get them out. It's been proven they are not good stewards of our country."
More money needs to be spent addressing First Nations issues, rather than spending it to combat unfavourable court decisions that impact the federal government, according to MacWilliam.
"One of the things is Siksika. When you spend over $1 billion appealing decisions that have been made by the courts for First Nations, it's rather sad when that money could have been spent elsewhere. How many schools could have been built? How many water treatment plants could have been built?"
The federal government needs to do more to alleviate pressing infrastructure concerns at the muncipal level in Canada, added MacWilliam.
"Again we have our health care issues. The inquiry into indigenous women — my grandaughter is First Nations, and I look at her and think 'Oh dear', I worry almost every time she leaves the house. As a councillor, I know there's a lot of infrastructure issues that we need to deal with. Hard infrastructure — the sewers, the roads — there's not enough money coming down from the federal government to help out these smaller communities. Especially towns like Bassano, which doesn't have a really large tax base."
Helping the party re-engage with rural voters in Western Canada is a challenge.
"We need more rural Members of Parliament supporting the NDP, because I think the NDP are definitely going to form government," said MacWilliam. "I think we need more rural people that have understanding of what happens in rural communities. I think it can happen."
MacWilliam is hoping to visit all the major centres within the riding throughout her campaign.
"I'm going to hit up every community. This is a big riding, but I'm going to do it, I'm going get out there, and I'm going to be knocking on doors in every community that I can get to."
The federal NDP is focusing on a number of key issues during the 2015 campaign.
"First Nations, and seniors — that's another big issue," said MacWilliam. "I think in my town, there's a lot of seniors, and there's more and more all the time. Agriculture, the labelling of beef going across the border, that's another situation that has to be dealt with.
"Health care of course, and we've got this horrible situation with refugees — it just breaks my heart every time I turn on the television. I think our stance on Bill C-51 is a big one."
MacWilliam isn't necessarily anticipating a voter impact in Alberta considering the results of the provincial election, but she isn't ruling anything out.
"You never know — we'll see. I think people are angry, with all the corruption involving (Mike) Duffy, and now we've got Pamela Wallin — there's all of this stuff that shouldn't be happening. When I talk to people, they are angry, and not just people I know who support me, people are angry about what's going on. It may have an impact."
MacWilliam encouraged all voters to get out and cast a ballot for change on Oct. 19.
"It's time for change. Make sure you can find a party that has a platform that you can support, and get out and vote. I don't care who you vote for — it would be great if it was me — but just get out and vote."
Besides MacWilliam for the NDP, the campaign for Bow River currently features just three other candidates, including Martin Shields for the CPC, Fahed Khalid for the Democratic Advancement Party of Canada, and Mac Alexander for the Liberal Party of Canada. Frans VandeStroet is expected to be confirmed as the candidate for the Christian Heritage Party of Canada, while the Green Party has yet to declare their candidates.
The Times will update readers when other candidates have been confirmed during the campaign.