Dangerfield taking place of honour on Wall of Fame
Posted on December 3, 2015 by Vauxhall Advance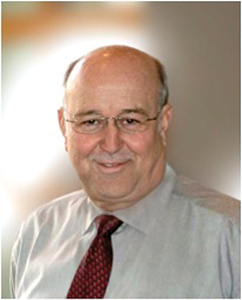 (Submitted photo) HIGH SCHOOL HONOUR: Jim Dangerfield is one of the two graduates from Vauxhall High to be in it's Wall of Fame for 2015. The prestigious honour is awarded to outstanding alumni of Vauxhall Junior/Senior High School
Nikki Jamieson
Vauxhall Advance
njamieson@tabertimes.com
Jim Dangerfield had lived on a farm all his life, it seemed natural that he would go into agriculture. It was simply by chance that he had ended up in forestry.
"Actually, I wanted to be a district agriculturalist," said Dangerfield. "Basically taking knowledge and applying it at the field level. And in reality, what I did my whole life was really that concept; it's just was in forestry rather then in agriculture specifically."
Dangerfield is one of the two new entrants into Vauxhall High School's Wall of Fame. Having graduated in 1960, he was surprised when he got the call three weeks ago informing him of the honour.
"I was really surprised, and incredibly pleased. You know when you graduate from high school, it's a milestone and you just kind of move on. You really don't expect to be coming back, but man it was a wonderful gift, a real treasure to receive it."
He grew up on a farm outside of the town, and during his time at Vauxhall High School, he was on student council, the 4H Club, and played basketball – although "not very well" – and baseball, the latter which was the best baseball team in the district at the time, saying that he enjoyed them because of the people he played with. He was also the valedictorian for his graduating class.
"I remember teachers, and how committed they were, how hard they worked to sort of guide us. (High school) was just a very good experience."
After graduating high school, Dangerfield attended the University of Lethbridge Junior College to study agriculture, joining the class in Edmonton in 1961 and graduating in 1964. He then began working for the Alberta Government, in the Alberta Research Council Soil Survey Unit. He did this part time as he pursued his Masters of Science, completing it in 1967.
"My training was agriculture, but forestry is growing things," said Dangerfield. "A job opportunity came along within the forest service, within forestry. So I thought it was a great challenge, and I took it on, and then I just ended staying in forestry, because I was enjoying the work."
The Canadian Forest Service hired him as a soil biologist that same year, to begin a soil research program. In 1969, the CFS helped him complete his PhD Micro biology at the University of Alberta. Afterwards, the CFS had him transferred to Victoria, BC, where he was able to finish the research he'd originally begun for his PhD thesis.
Dangerfield then became the director of research for the B.C. Government, Ministry of Forests, in 1982, and was asked to join a team exploring and concentrating on forest management practices in Sweden and Finland.
Forintek Canada Corp hired him in 1985, to be the director of national programs. During his time working for the company, he held many positions including vice president: director of the corporation, vice president of eastern Canada, vice president of western Canada and Chief Operating Officer.
Dangerfield was also part of the B.C. delegation to look at the potential of disaster relief housing based on wood systems, after the 2005 earthquake and tsunami in Indonesia.
He retired in 2011, having spent 47 years in the industry.
"Life gives you certain opportunities, and you choose to take them, and that's where the path led."
Dangerfield currently lives in Vancouver. He still comes out to Vauxhall to visit family.