Turcato looking to win Division 2 seat on M.D. council
Posted on October 12, 2017 by Vauxhall Advance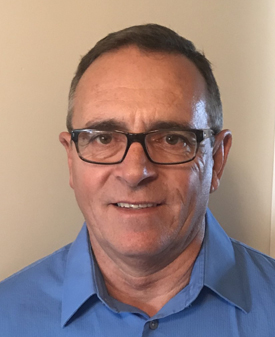 By Cole Parkinson
Vauxhall Advance
A newcomer has put their name forward for the M.D. of Taber council in the upcoming election.
John Turcato has stepped forward to run for the Division 2 seat in M.D. council chambers after thinking about it for the past few years.
Turcato says that the time is right to finally run to be on council and he doesn't have any nerves heading into the final week of campaigning.
"It's the right time of my life. Prior to this it was a time commitment that I wasn't willing to give up and now I think I have the extra time," said Turcato.
"My children tell me that I'm destined for it though. I'm not really (nervous) maybe I should be but I'm not sure. I've thought about it for a number of years so it's been in the back of my mind for a while."
While he has no prior experience, Turcato hopes to bring a contrasting view to the M.D. board, which is something he thinks is needed especially in regards to the financial side of things.
"I'm hoping that can get some spending under control, fiscal responsibility so that the taxes don't continue to increase but at the same time increasing services if that's possible. It's a balancing act, it's always possible. It's just about looking at things a different way," said Turcato.
"Also making it a place that people want to be, I think by doing that you have to keep your costs under control to be attractive. We should be trying to bring in more business to the M.D., it benefits everyone. The diversity of agriculture in this area benefits everyone. I don't think people realize how much of a benefit it really is. The economy never seems to be hit too hard here because it's so diverse."
Other things that Turcato has highlighted in his campaign have been road maintenance and public safety.
Both go hand in hand and he says that they should both be improved upon as things move forward.
"There is lots of rural crime going on in the last year, it really feels like it has been ramping up in the last several months. The Red Deer area has been brutal over these couple years and I hope we don't come to that point but the police seem to be overwhelmed so we need to get ahead of this before we end up like the Red Deer program," said Turcato.
"That's another reason we need to concentrate on road maintenance and improvements as well. That's also a public safety issue, if you do business or are a rate payer in the M.D. the roads affect you. They affect everybody who does business or pays taxes in the M.D. I think we've been really lacking on the maintenance and the road improvements. It seems that the ones with the most traffic get the least attention and I don't know if that's the way it should be looked after."
While Turcato has been focusing on those issues, one of the more talked about concerns has been the relationship between both the Town of Taber and the M.D. of Taber.
Turcato doesn't see it as much as an issue as he thinks both groups have to decide what's best for each other and their respective areas.
"No not at all, I think they are separate issues. What benefits the town doesn't always benefit the M.D. I think you have to make decisions based on your tax base and your constituents. That's what your decisions have to be based on because if they're based on anything else I think you are making a big mistake. I believe in making decisions on merit of the discussion not who it's for, but on the merit itself. Myself, as far as the way I feel in the community, I don't feel that there is a division, I don't see rate payers in the town less worthy than an M.D. tax payer. We're all the same people, we breathe the same air and live in the community."
The M.D. of Taber area is generally known as an ag heavy community but Turcato wants to let everyone have a voice, not just those who live on farms.
"We live in one of the most progressive districts in all of Alberta, maybe Canada. It's crop diversity and we have some very successful farming operations and non farming. There are lots of businesses in the town that operate in the M.D. of Taber that are non ag-related and those are also rate payers. We have to look after them as well."
In the Division 2 race, Turcato will be taking on incumbent Tom Machacek.
While the two will be battling for the chair, Turcato doesn't have any ill will towards Machacek and he just thinks the board would benefit from a new member.
"We've been neighbours for years, I think he's a third generation farmer as well, so we've been around for a long time. No hard feelings at all, I just think new eyes and new ideas. There are better ways to utilize what we already have," said Turcato.