UCP expected to have busy 2018
Posted on January 25, 2018 by Vauxhall Advance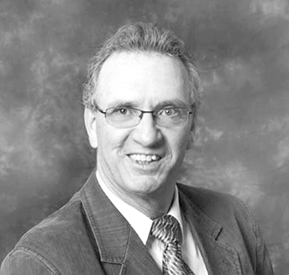 DAVE SCHNEIDER
By Cole Parkinson
Vauxhall Advance
cparkinson@tabertimes.com
With 2017 in the rear view mirror, it's time to start focusing on the new year as well as reflecting on the year since past.
Little Bow MLA Dave Schneider and the United Conservative Party had an incredibly busy year that included merging the Wildrose Party and the Progressive Conservatives.
"In July, conservatives of the PC and Wildrose parties voted overwhelmingly to bring the two parties together. After that, a leadership race was completed, and the leader ran in a by-election to gain a seat in the house. Members of the Legislative Assembly can sit in that house for years and never see anything like that done in that short of a timeline. That is an accomplishment that will live in Alberta political history, and I was glad to have been a part of it," said Schneider.
While the merger was a big key point of 2017, Schneider says the sessions of the legislature were important to keep the NDP in check.
"We certainly did our best to hold the NDP to account during both sessions of the Legislature in 2017. The NDP have a bad habit of putting forth rather hefty legislation during the dying days of a sitting, and using their majority to rush that legislation through the house. Bill 32 of the Fall session is a good example. Among other things, this bill suggested major impacts on how future elections will be conducted in Alberta," said Schneider. "The NDP didn't see fit to consult completely with Alberta's Chief Electoral Officer with regard to several items before introducing these changes, which showed just how unready the government was with this bill. Nor was enough time given to consulting with Albertans. We proposed an amendment to put this bill to committee for further study, but that was also rejected by the NDP."
While the NDP Alberta government has been in power since 2015, Schneider says he doesn't think there has been much change in those years.
"I'm not sure that the NDP government's 2017 is much different from their 2015 or 2016 as far as Albertans are concerned. The real issue that we have found is lack of consultation with Albertans and those that have a lot to contribute to potential bills. From the infamous Bill 6 to the latest Bill 32, stakeholders have contacted us on many occasions to advise they have not had an opportunity to give their opinion on important matters," said Schneider. "Also, I cannot count how many people across the province at one time or another have told me their calls or emails to government MLA's and ministers have gone unreturned. Even acknowledgement of receipt of an email or phone call would be appreciated by people that have taken the time to contact government with issues that are important to them."
Schneider himself was busy in 2017 as he was the Ag and Forestry critic for the party.
One of the issues he took head on as the critic was the bovine tuberculosis beef scare which has been an issue since 2016 among many other issues that came in 2017.
"During the early going of the year, I did my best to shed light onto important issues like the TB beef issue in southeast Alberta. Also, the seemingly recurring wildfire issues that seem to keep plaguing Ag and Forestry. There was about one million acres left out in central Alberta from the 2016 harvest. Farmers were unable to complete harvest due to weather. We talked to a lot of those farmers to get real insight as to what the government was and wasn't doing, in their opinions, to work on their behalf with insurance. We brought a lot of those concerns to the house and media."
With 2018 already underway, one of the things Schneider is looking forward to is getting to know the members of the former Progressive Conservative Party.
Even though the merge came last July, Schneider says the two former party members haven't yet had the time to truly sit down to get to know each other.
"Our caucus is pretty new, and we really haven't even had time to get to know one another since we became the UCP. Each of us belonged to a party… then we didn't… then we belonged to a new party… then we had a leadership race and then went into fall session. I look forward to working with our caucus and membership to develop important policies on forestry issues going into our founding AGM in May. I look forward to the new detailed policies that will define us. Membership is the grassroots driver that will determine those policies. Our members, all 117,000 of them, are excited and want to be involved in growing the party and outlining its platform going into 2019. It really is an exciting time in Alberta politics."
Aside from the UCP coming together, Schneider expects to see plenty of bills coming forward from the NDP and the UCP will be making sure Albertan's interests are kept at the forefront.
"I anticipate that there will be more ideologically-based bills coming from the government in 2018, and as the Official Opposition, we will again ensure that all of Alberta's interests are met fairly as debate ensues. Our job is to make new legislation as palatable for all Albertans as is possible through offering amendments during debate."
Schneider also wanted to express his gratitude towards his constituency office who have been a huge help to him in 2017 and look to be the same in 2018.
"I always like to mention my constituency office. We do our best to help all constituents that contact the Little Bow office. I have an assistant that stays very well versed on the grant situation and their availability in the province. We spend a lot of time getting answers for constituents that contact the office as well," said Schneider. "I can't say enough about the job the office does."