Mayor Plumtree gives 2018 outlook
Posted on February 8, 2018 by Vauxhall Advance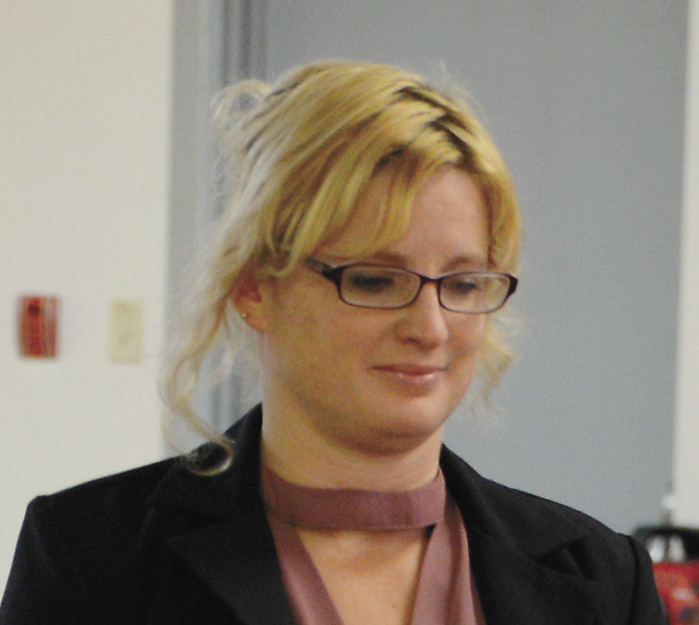 Mayor Margaret Plumtree
By Cole Parkinson
Vauxhall Advance
cparkinson@tabertimes.com
With one month already down in 2018, Vauxhall town council is continuing to work on projects that they see benefiting the community.
While the last four year council term was deemed successful by town council, they are already full steam ahead on focusing their efforts on 2018.
"We have been a great team these past four years, with the vision of modernizing and beautifying many parts of the community. We have been successful. Now these next four years will challenge us further as we work on economic development and tourism — never an easy task, but one that is vital to our community. To do this we are going to need an even stronger team, we need a full council with great ideas and a wiliness to take risks," said Mayor Margaret Plumtree.
One thing the town is hoping to get a grasp on early in the year is getting stronger broadband and having fibre optic present within town limits.
Already this year they have taken strides at doing just that as they are working with a company from Lethbridge on making the town more technologically advanced.
"Getting fibre or better broadband has been a struggle, I am hopeful with new start up companies like Echo Networks, we are finally on our way," added Plumtree.
Tourism and bringing people to Vauxhall is another hope for the mayor as the town has a few projects on the go already that will hopefully add to the town's visibility to other communities.
Vauxhall mascots, Sammy and Samantha, have already taken their vacation to Mosaic Industries in Lethbridge and the two returned yesterday.
As part of getting people to stop in Vauxhall, Plumtree wants to make it as easy as possible for people who are passing through Vauxhall to stop to get a photo with the two mascots.
"The next four years is about tourism and economic development. In 2018, we will have our residential lots on 4th Street ready for sale. Sammy and Samantha will be back home freshly painted and looking amazing. I want to make access to our mascots a little easier for tourists to stop and take photos with them," said Plumtree. "This year is about getting noticed. This year is about what Vauxhall has to offer."
Many of the facilities in Vauxhall will also see some attention from town council in the coming months.
The Vauxhall Community Hall will be on a list of buildings that will be looked at for renovations in 2018 and Plumtree is excited the newly minted committee will be working on that project.
"We finally have our Community Hall Committee up and running and they are an enthusiastic group who are researching other facilities to determine what is best for our renovations," said Plumtree.
The Vauxhall Academy of Baseball Jets too will be looking at adding to their list of facilities in the near future.
With an added facility for Jets baseball activities, it will free up the community hall and the coming renovations to proceed.
Even though the new baseball facility's main purpose will be for the Jets players, Plumtree says she expects the building will be available for the community members to rent.
"With the ball academy looking at building an amazing new facility, we can now look at different designs for our hall. The ball academy is well on their way of fundraising for their new facility and we have been working together on grant opportunities. This is a very exciting project for our community.  Although it may not be owned and operated by the town, I am told it will be built with the community in mind for rental use," said Plumtree.
While 2018 is still in its early stages, town council have already started thinking quite far ahead in the future about an exciting milestone for the town.
"Our centennial is in 2020, so we are starting to work on ideas for our big event," said Plumtree.
While nothing has been set in stone for the town's centennial, town council will have plenty of time to put a great plan in place.
Another focus for the town will be completing their seven person council.
The 2017 election didn't turn out how Plumtree had expected but she hopes to fill out the two remaining council spots with the upcoming by-election.
"With a by-election this April, I am hoping for a couple new councillors who are excited to work with this council to grow our community. We have modernized our community, now it's time to invite people to visit and perhaps make Vauxhall their home," said Plumtree. "We have a lot to offer, we just need to get the word out."