2018 budget is a train wreck; MLA Schneider
Posted on March 29, 2018 by Vauxhall Advance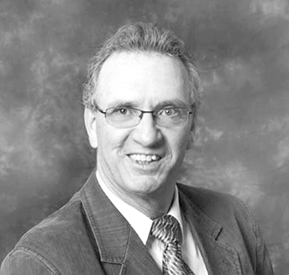 DAVE SCHNEIDER
By Cole Parkinson
Vauxhall Advance
cparkinson@tabertimes.com
As the new 2018 Alberta budget promised balance, the opposition to the NDP provincial government aren't impressed with the document.
With increased spending in education, health, community services and incentive programs to help diversify an energy-based economy, it comes to the tune of a projected $8.8 billion dollar deficit.
Little Bow MLA Dave Schneider has a hard time finding any really big positives moving forward as the debt is expected to reach a total of $96 billion by 2023/24.
"From a fiscal conservative viewpoint it's hard to see a lot of positives. From a fiscal point of view it's, for a lack of a better term, a train wreck, it really is. It's a five year outlook and we're going to be up to our necks in red ink because of it, just about $100 billion in debt because of it," said Schneider.
Government spending has been a major concern raised by the United Conservative Party for the past several months and with the new budget, the concerns have been heightened.
Schneider realizes the NDP government took on some debt, around $12 billion, when they took office but he says the way they have been spending since is the major factor for the amount of debt coming in the future.
"Now we're looking at $96 billion in debt by the end of this 2023/24 come into balance. Since taking office they have increased spending by 16 per cent and by the time we get to 2023/24, when they claim to have a balanced budget, the spending will have increased by 35 per cent. I've said this every time we get one of these budgets, we don't have an income problem here, we have a spending problem. Every other province in the country would be tickled pink to have what we have for resource assets and resource revenue. I hate to take it back to simple, simple, simple but when we sit around our own kitchen tables and do our own figures, we can't spend more than we have. We either have to find a way to get more revenue or find a way to spend less money," added Schneider. "I hate to be negative and certainly there is spending that has to take place. There is no question we need health care, education and we have 23 ministries, which I'm sure everyone one of them has an important role to play, but like I said it's making the decision that we have a spending problem and trying to address it."
Alberta's debt is expected to hit $54.2 billion this year with interest payments totalling $1.9 billion by year's end.
One of the biggest issues Schneider sees in the budget is the lack of information on how more revenues will be generated for the province.
"As far as the budget is concerned as it gets further out to those years past 2021, they talk about how we will be getting more revenues but what they don't do is tell us how that's going to happen. What sources are we going to tax or what fees are we going to increase? The whole deal here is there is no plan," said Schneider. "The ministries are going to either become wealthier or spend less, we don't know because there is no plan."
With the budget expected to balance in 2022/23, according to the 2018 budget, there is heavy reliance on construction of pipelines that have yet to get off the ground, including the hotly debated Trans Mountain pipeline.
Non-renewable resources revenue is looked at reaching near the $3.8 billion mark this year, but with the hope of completion of the Trans Mountain pipeline, Enbridge Line 3 pipeline and the Keystone XL pipeline, it is expected to reach $10.4 billion by 2024.
With the government's expectation that all three pipelines will be put in the ground, Schneider isn't 100 per cent on board with banking on it balancing the budget, especially since construction has yet to start.
"It's not living in a dream world, but it's not living in reality either. We don't have the dang things. He's (Prime Minister Justin Trudeau) made it clear that it will go through, but here we sit watching with all of these protests going on," he said. "I would say banking on the balancing of the budget for oil running through a pipeline that isn't even built and may not be built in their term, and I'm not saying anything is going to change when we do the election in a year here, but if it does, we've been in this for years, is it going to be another year? Those are unknowns that are hard to bank on when you're building a budget."
Another feature in the budget has $393 million dollars allocated toward 20 school related projects.
In the docket is seven new schools, seven replacements, three modernizations, one addition to an existing facility and two projects that have been approved for design.
While 20 projects will be moving forward in 2018, Schneider highlights the fact there are still hundreds of schools in Alberta waiting for additional work, including several Horizon Division schools.
"We look at unfunded items that come along with the budget and there is I think 170 schools on that list. This has been going on for a while, it's nothing new to the NDP government. But I think as a government, no matter who you are, you would probably be looking at seeing that schools were built as much as feasibly possible. We seem to increase population and the buildings to educate children are required. Again where do you draw the line? Do you say we'll only build so many? We've got to be careful we don't get out of control. It's a fine line and it really is about a decision the government has to make with how far they're going to go," continued Schneider.
The carbon tax also sees a change coming out of the 2018 budget.
The provincial price has been bumped up to $30 per ton for 2018/19, with the revenues from the tax projected to reach around $1.4 billion and the tax will raise again to $40 in 2021.
The NDP government originally announced the tax revenues would be neutral revenue meaning it would be given back to Albertans, but Schneider says that seems to have changed with the new budget.
"The part that's odd is the first $30 is Alberta's. They started with $20 and raised it by $10 in January and some of the people that live in our province that are a little less affluent than others, receive some kind of a kick back on that, I think it's 25 per cent. The $20, if it happens and that's what we're in line for at the moment, that money goes directly into the budget. It won't be shared, the original $30 a ton was, shared back with Albertans and theoretically put back into Alberta for projects that fit this government's plan," said Schneider.
"It's a decision that they made trying to get themselves out of trouble in this five-year plan and I don't think that is what it was supposed to be. I think it originally was supposed to be for sending it back into the province."
He has also heard from some of his constituents that they are OK with living with a little less in order to clear up the amount of debt that has built up in the province.
"I think people are ready to say 'OK, I think we know we could probably live with a little less to make sure we're not running huge deficits' and that's the stuff I hear," said Schneider. "What we've done is mortgage our future. My daughter, she hasn't got any children yet, but when she does, those children will be tackling this debt at some point in their lives maybe even their children. It just depends how far it gets before it gets under control."