Local farm wives featured in book
Posted on June 14, 2018 by Vauxhall Advance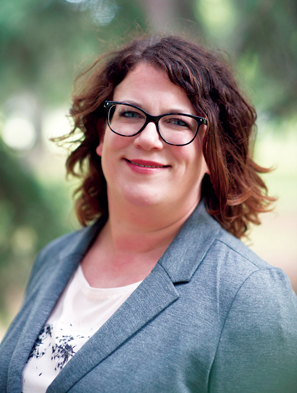 Billi J. Miller
By Cole Parkinson
Vauxhall Advance
cparkinson@tabertimes.com
A newly released book highlighting farm wives across Canada is continuing to gain recognition in southern Alberta.
Billi J. Miller, a Lloydminster author, has released her second book in her Farm Wives project which features a local farm wife, Melanie Jespersen.
After releasing Farm Wives in Profile: 17 Women: 17 Candid Questions About Their Lives in 2016, the book made waves across the country. Miller says the book started out as a tribute to all of the farm wives from the past, present and future.
"What that book was, really a labour of love for me that I intended on being a community celebration on the farming community I married into. I'm in central Alberta and all of the women (in
 the first book) were from my community near the rural area of Lloydminster where we farm. These women, I really admired and looked up to them. When I moved into this community, I wasn't raised on a farm, so I became enamoured with their dedication, their farms, their families, their hard work and everything they did for their farm," said Miller. "I knew that I wanted to write books and I thought this was going to be my first one. I had the idea and the passion for it. These women really deserved to be honoured and celebrated for everything they do."
As a self-published author, Miller didn't know quite what to expect with her first book but after some media coverage in her area, the books popularity started to rise.
The first book in the series had a fairly straight forward approach but farm wives from all over, Canada flocked to the book as it was instantly relatable.
"I set out to interview 17 traditional farm wives from my local area, all between the ages of 55 and 90. I asked them all 17 questions, all the same questions, and talked about their lives, farms, advice for marrying into farms today, things like that. It was a labour of love and I just took my time at it," added Miller. "It was really widely celebrated, a lot more than I anticipated. Some of the local media outlets in the city got wind that someone had written a book celebrating the women, which really hadn't been done that often before."
When it came to approaching her second novel, she had a pretty good idea of how to follow up on her first.
With the first book focusing on the older generation of farm wives, she knew that the next would be a focus on the younger aged wives.
"I always knew I would write a second book. I knew I wanted to interview the younger generation to see how family farms are moving into the future. I also had the motivation to move it from just central Alberta to Canada wide. Thanks to the wonders of social media I was able to do that," continued Miller.
With expanding her focus on farm wives from central Alberta to the entire country for the sequel book, it led her to the Taber area.
For southern Alberta, she got in contact with Jespersen who farms just south of Taber along with another family from Fort Macleod.
The Jespersen's are a fourth generation farming operation and the couple has two children.
Miller says Melanie was a perfect candidate to be in the second Farm Wives novel.
"The two in the south are incredibly hard workers in their communities, their children's schools. Melanie does a lot of volunteering in her community," said Miller. "I think the beauty of Farmwives 2 is that women have varying roles on farms today – but the one common factor is they are absolutely critical to the effective running of their farms. Melanie and Kathryn play such a huge roles in their families."
With a focus on women in family farms, Miller says anyone can relate to how essential they are to any farm. While each of the 22 individuals she talked to for Farm Wives 2 are different, they are also connected with how they put family life ahead of all else.
"I think the one similar thing holding all of these women together, as different as all of their roles are, everyone puts their family first. It's such a family operation, no matter what kind of farm you have. At the end of the day these women are just so proud to be able to raise their family in these environments," said Miller. "It's such a wonderful life and I think that's what the second book portrays. We have such an amazing industry in our country."
Coming up next week, Miller will be partnering with Lethbridge restaurant, Mocha Cabana, for an event to "celebrate the Women of the Farm." The event will include a three course meal, conversations, signed books and a book reading.
"I'm going to talk about the birth of the Farm Wives project and talk about why it means so much to me. I've got a real heartfelt reason why it's so important to me and I love sharing it with people. Mostly I just love celebrating these women and that's what me and Mocha Cabana are trying to do," added Miller.
The event goes down on June 19 with doors opening at 5 p.m., tickets are $30 and can be acquired by contacting Mocha Cabana 403-329- 6243.
Both books can be purchased through any online book retailer including at http://www.farmwivesbook.com or http://www.billijmillerphotography.com.