M.D. looking to set cannabis retail location setbacks
Posted on October 18, 2018 by Vauxhall Advance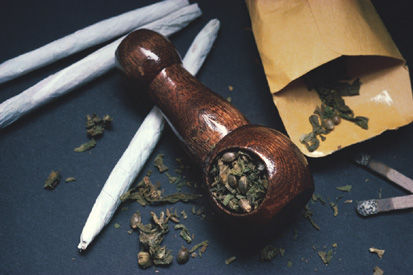 ADVANCE FILE PHOTO
By Cole Parkinson
Vauxhall Advance
cparkinson@tabertimes.com
With legalization of marijuana going down in Canada yesterday, the Municipal District of Taber has passed a public cannabis consumption bylaw which prohibits any smoking in public places.
During council's regular meeting on October 9, councillors went over some of the details of the bylaw.
The bylaw states 'no person may smoke, consume or use cannabis in a public premises, public park or workplace in the Municipal District of Taber' and 'any person who contravenes a provision of the bylaw by doing any act or thing which the person is prohibited from doing, or by failing to do any act or thing the person is required to do, is guilty of an offence pursuant to this bylaw'.
Violation tickets are set at $250 for the first offence, $500 for the second offence and $750 for third and any future offences.
"This is a starting point," said Coun. Brian Brewin.
All three readings were passed unanimously.
Council also discussed amendments to their Land Use Bylaw in regard to retail cannabis stores and facilities for cannabis production.
"These are the recommendations that we have discussed at subdivision and moved forward via Bonnie (Brunner) to council for consideration," said Coun. Jennifer Crowson.
There is a number of changes to the M.D.'s bylaw with the legalization.
Firstly the bylaw classifies a retail cannabis store as a Discretionary Use in the Designated Hamlet Commercial – "HC" land use district only.
It also classifies a cannabis production facility as a Discretionary Use in the Rural Agricultural – land use district, Rural/Urban Fringe – land use district, Grouped Rural Industrial – land use district, Designated Hamlet Industrial – land use district and the Designated Transitional/Agricultural – land use district.
Minimum setback requirements for retail cannabis stores are set at 100 metres from hospitals, schools, municipal or provincial land that contains parks, playgrounds, campgrounds and recreation areas.
There is also 150-metre setbacks between the cannabis retail locations.
Specific development and application requirements for cannabis retail stores and cannabis production facilities, such as responsibilities for obtaining licenses, documentation demonstrating compliance with provincial requirements governing store premises and business naming and signage, and information requirements for cannabis production facilities to ensure potential odours and impacts of processes are minimized are also highlighted.
First reading was passed unanimously by council and a public hearing was set for December 11 at 10 a.m.