Jets' wings clipped in extra innings in championship final
Posted on May 21, 2015 by Vauxhall Advance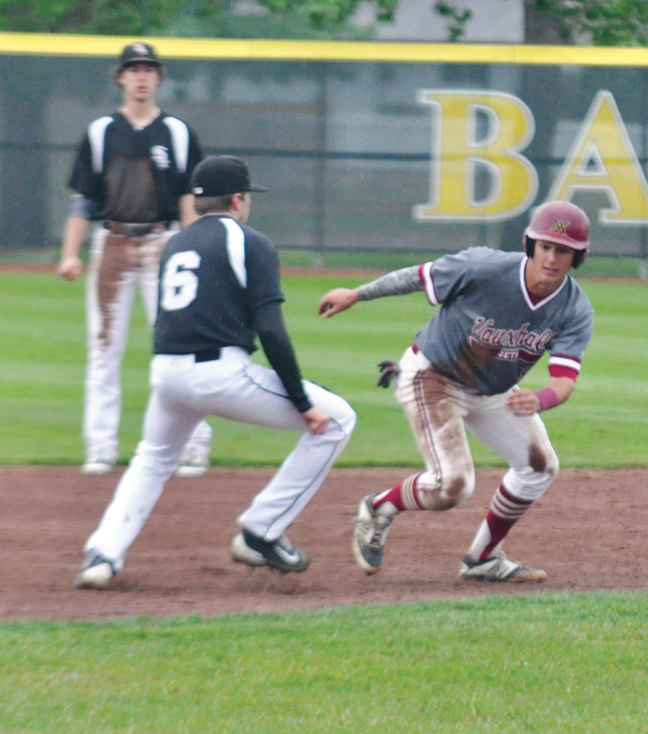 By Greg Price
Vauxhall Advance
gprice@tabertimes.com
Vauxhall Academy of Baseball Jets' engine stalled ever-so-slightly in the final of its Ninth Annual Haven Agencies Tournament over the weekend at Jets Stadium.
The team suffered an 8-7 loss in extra innings to the Lethbridge Elks. It was a back and forth game with a two-out single in the bottom of the eighth that scored a runner from second base to win the game for the Elks.
Reilly O'Rourke started on the mound for the Jets, going 5 2/3 innings , allowing 10 hits, five runs, one walk and striking out five.
Jake Cook took the loss, going 1 1/3 innings, allowing one hit, one run and two walks.
Offensively, the Jets were led by Brett Resch was 2-for-4 with two, two-run home runs. Jordan Malainey was 1-for-4 with a triple. Jordan Dray and Geordie McDougall pitched in with an RBI each.
"It's frustrating when you don't win, but something that excited me all tournament was we had some tough weather for the first couple of days and we had guys working on the field or helping out at the ballpark for 12 hours prior to playing baseball games," said Les McTavish, head coach of the Vauxhall Academy of Baseball Jets.
"I was proud with how they handled themselves both off and on the field throughout that. We're disappointed we didn't win the tournament, but sometimes things are bigger than the tournament."
The Jets still flashed plenty of positives in its home tournament, including hurler Josh Burgmann willing the team into the final by throwing a no hitter to help lead the Jets to a 1-0 victory over the Medicine Hat Monarchs in a pitcher's duel. Burgmann struck out 12 and walked three.
"He is one of the best arms in the country. He was dominant, it was one of those days he was really geared," said McTavish. "He was constantly ahead of the count, he had a really good breaking ball. He dictated every single at bat."
The rest of the Jets tournament run included an opening extra-innings loss to the Lethbridge Elks before bouncing back with a 5-2 win over Spruce Grove Sox and a 15-0 thumping of Great Falls.
"It was a great weekend to wrap up our home play, we just have the Great Falls weekend, followed up by the memorial game next Wednesday (in Lethbridge)," said McTavish.
Josh Burgmann and Brady Moxham are off to the Dominican Republic to play for Team Canada.