Vauxhall Academy of Baseball Jets cancel season due to COVID-19 concerns
Posted on March 19, 2020 by Vauxhall Advance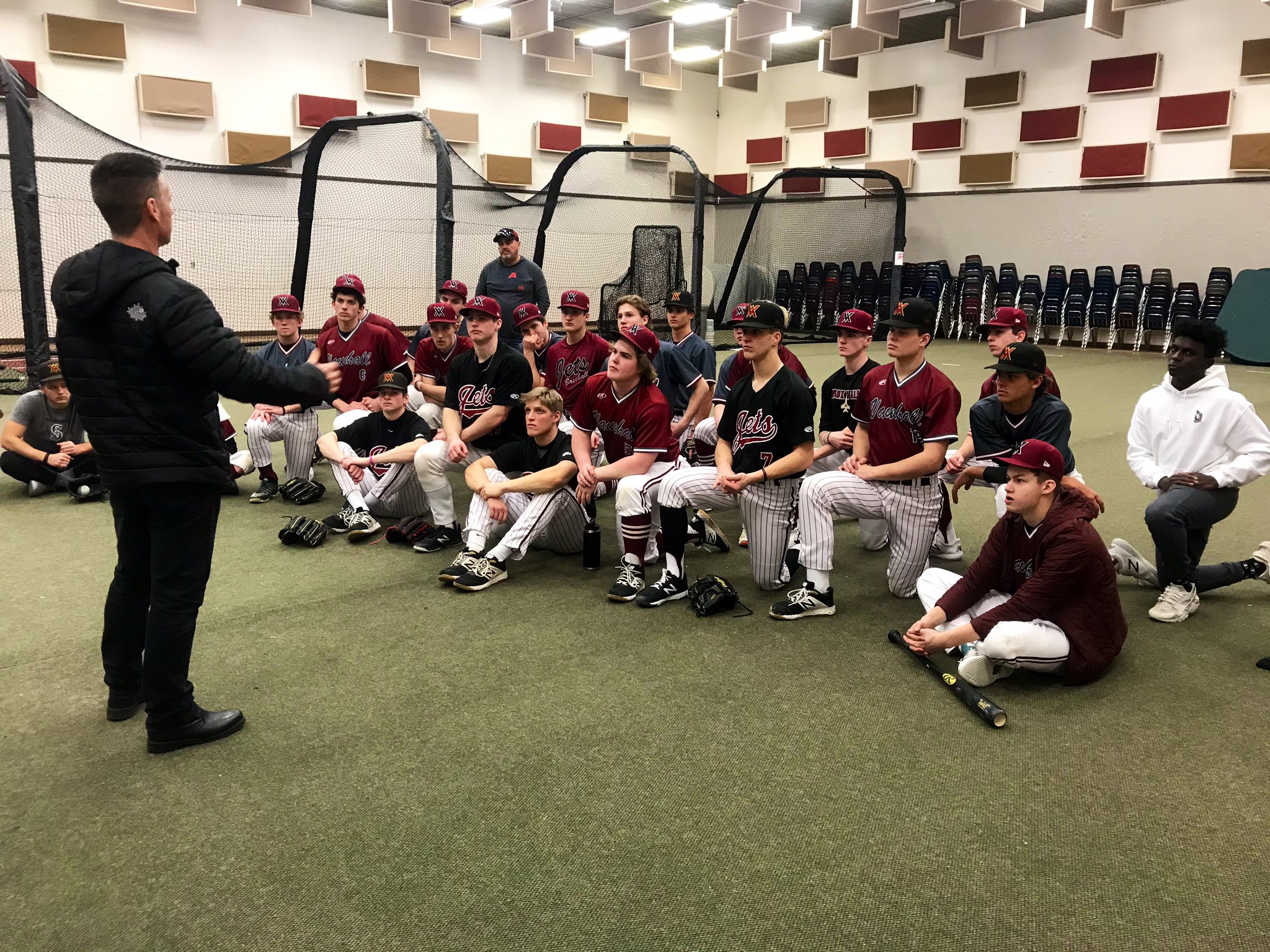 Advance photo via Vauxhall Academy of Baseball Twitter account
By Cole Parkinson
Vauxhall Advance
cparkinson@tabertimes.com
COVID-19 has postponed the National Hockey League, National Basketball Association and Major League Baseball and now, it has forced the cancellation of the Vauxhall Academy of Baseball Jets spring season.
With the announcement of all Alberta Kindergarten to Grade 12 schools to be closed indefinitely, it left the team with little option in moving forward.
In a Twitter post, VAB reached out to let everyone know of their situation regarding their 2020 spring season.
"It is with great sadness that the 14th season of the Vauxhall Jets has officially come to an end. With advice from health authorities and the Horizon School Division, the VAB has decided with heavy hearts to cancel the remainder of the 2020 spring season. 21 of our 22 student-athletes live away from their families in a HS (high school) residence to fulfill the dream of becoming college and/or professional athlete. It feels like a bad dream to pull away their spring season just as it is just getting going.We do feel it is the right thing to do…travel home and spend time with their loved ones and families. To our seniors, we are excited to see what the future has ahead and we thank you for the legacy you have left. #onceajetalwaysajet #besafe" reads the tweet.
The Jets were set to take off to Salt Lake City, Utah this weekend to kick their season into gear.
From there, they were set to play games in Las Vegas, Nev., Kamloops, Langley, Helena and Missoula, Mont. It also means the cancellation of their annual Haven Agencies Invitational which was set to go from May 14-17.
Before COVID-19 was declared a pandemic, the Jets got into five games.
All five were against the Prairie Baseball Academy out of Lethbridge and the Jets finished 3-2.
The cancellation also leaves 10 senior players without the chance to finish off their Jets career with a fill season.
Kalem Haney, Levi Abbott, Ben Adams, Reece Keller, Logan Domanski, Max Grant, Justin Adamoski, Ty Wevers, Nick Gravel and Carlin Dick are all departing Vauxhall to continue forward with their baseball careers.
In late 2019 it was announced Adamoski will attend the University of British Columbia Thunderbirds in Vancouver, Adams is on his way to NCAA Division 1 St. John's Red Storm in Queens, NY while Dick and Grant are headed to Buffalo, NY to play for the Canisius College Golden Griffens.