PBR rides again in southern Alberta
Posted on July 23, 2020 by Vauxhall Advance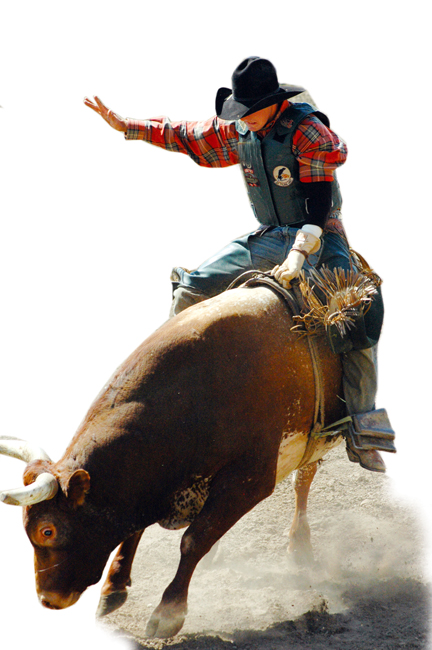 By Dale Woodard
Alta Newspaper Group – Lethbridge
Professional bull riding is coming back to Lethbridge.
So grab your parking spot and get comfortable.
After a 138-day hiatus from competition in Canada, PBR will usher in the return of fan-attended professional sporting events in the country when the elite Monster Energy Tour holds back-to-back events July 23 at the Enmax Centre with the PBR Canada Monster Energy Tour LIVE: Drive-In Spectacular.
"We didn't have any pushback from our team members, from the contestants, stock contractors, production people or our announcers," said PBR Canada general manager Jason Davidson.
"Everybody was engaged in this conversation, which our production manager, Peter Gebraad, really got going just 40 days ago. There has been a lot of work in the last 40 days and in the prior 80 days there was lots of rescheduling and (asking) 'Where do we go?' We had to cancel a number of events, so July 23 in Lethbridge, that'll be 138 days where there has been zero professional bull riding competition in Canada. So our riders are, for sure, champing at the bit to get back at it and we can't wait to get back to the best PBR fans in Canada."
The first event, the PBR Cooper Tires Invitational, starts at 1 p.m. and will be closed to the public, but will be available on TSN and the league's OTT channel RidePass.
But the second event, the PBR Built Ford Tough Invitational starting at 7 p.m., will mark the first fan-attended professional sporting event in Canada since the onset of the COVID-19 pandemic.
Milk River's Dayton Johnston is anticipated to compete.
However, in keeping with pandemic regulations, fans will view the rides from the parking lot.
"Those fans will be hosted in a drive-in movie setting with some social distancing rules. They can pick up their tickets at the Enmax Centre and bring family. You'll be able to engage with the athletes that are just inside the four walls. It's a little different than what we're used to. But you know what? In trying times you have to think outside the box."
More than 200 parking stalls will be available to the public for purchase in the west parking lot of the Enmax Centre to watch all the action from the comfort of their own vehicles as a suspended 23-foot big screen broadcasts the rides from inside.
"It's going to be something different for all of us," said Davidson.
"We're going to be encouraging our cars to be honking their horns. We'll make sure we can all hear them inside. It's going to be fed live. So there are no delays or anything."
Spectators will use socially-distanced parking stalls ensuring all groups of fans are kept at minimum six feet apart.
All vehicles will also be mandated to park in straight fashion to prevent breaches in the social-distanced spaces.
Fans may only exit their vehicles to use the bathroom facilities. Portable bathroom facilities and handwashing stations will be sanitized between uses.
Mobile ticketing will replace traditional printed tickets.
In addition to a parking stall, each vehicle will receive a 2020 PBR Canada Commemorative Yearbook with the purchase.
As well, all riders, stock contractors and staff functioning within the Enmax Centre for both events will adhere to a comprehensive set of health and safety protocols.
Meanwhile, the top riders in the country will compete with a little extra purpose, looking to make up for some lost time and lost cash.
"These guys are riding for Monster Energy money," said Davidson. "There is $20,000 added at this event and Monster Energy points that still push the needle to see who is going to be the national champion with a $50,000 bonus. These guys have missed some big events, including the Calgary Stampede and five tour stops on this Monster Energy Tour. Between those events, that's a quarter-million dollars of prize money that has been wiped off the table for them this year. They're eager to get back to work just like everybody was during this pandemic."
The tour also has scheduled stops in Medicine Hat Sept. 26, Grande Prairie Oct. 2-3 and Edmonton Oct. 23-24 before finishing up in Saskatoon with the 2020 PBR Canada Finals Nov. 13-14.
Tickets for the PBR Canada Monster Energy Tour LIVE: Drive-In Spectacular are on-sale at ENMAXCentre.ca, and range in price from $59-$79. Standard fees may apply.
All future PBR Canada events are subject to change, planned in accordance with directives issued by relevant government and health authorities given the evolving regulations during the COVID-19 pandemic.
For more information on PBR Canada visit http://www.pbrcanada.com or follow on Facebook at www.facebook.com/pbrcanada and Twitter at twitter.com/PBRCanada.