In which a reporter writes her introduction to Advance readers
Posted on October 8, 2015 by Vauxhall Advance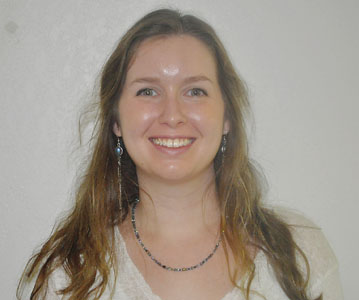 By Nikki Jamieson
Vauxhall Advance
njamieson@tabertimes.com
My name is Nikki Jamieson, and I, am a Journalist.
Yes, I am still fairly new in this industry – the majority of my work as been in school publications, although I did spend a month at the Calgary Herald in an internship, and even did some election freelance work for them.
But I have a nice – and expensive – piece of paper that says so, so ha ha!
I loved reading from a young age, and that eventually translated into writing.
When I was in high school, I was able to take a broadcast journalism course. I enjoyed that, and decided that I wanted to do this, or at least something similar, but in a more written role, since I currently totally hate how I sound on-camera.
I went to school in Halifax, and graduated in 2014 from Dalhousie University with a Bachelor of Management, majoring in Public Sector Business and minoring in Journalism Studies, and again in 2015 with a Bachelor of Journalism from the University of King's College.
Technically, I guess you can say I'm from Calgary.
I moved around a few times during my childhood, and went to university in Halifax while my family moved out to Alberta.
I joined them in Calgary while I completed an internship – mentioned above – for course credit in April, and after graduation, I mainly spent my summer planting and replanting pansies whenever there was a hailstorm, and hunting for job fairies.
When I caught one, the Taber Times offered me a job, and I, obviously, accepted.
Now the fun part of adulthood can finally begin!
I enjoy writing most about people and something they did/do that is just interesting.
One of my most favourite articles I've written to this day was on a Dalhousie French professor who launched a French elective course about various apocalypses and the end of the world, using texts of French origin.
I can't wait to write a story in Taber or Vauxhall that'll top it.
In my spare time, I enjoy reading pretty much anything I can get my hands on (although I am partial to historical Tudor dramas, stories with fantasy elements, crime and have a soft spot for Harley Quinn) and watching crime dramas – I'm absolutely heartbroken that 'CSI' has ended.
I mean, that show was epic, although I guess even the best murder writers eventually run out of ways to kill their fictitious characters off.
But unlike its Miami counterpart, the show had great actors that brought their characters to life and made you feel for them.
Hopefully, the spirit of the show will live on in the second season of 'CSI: Cyber', since a main character from 'CSI' will be joining that cast. If not, at least Netflix is producing 'Longmire' seasons now, and 'Rizzoli and Isles' do have reruns I can binge-watch every so often.
I also enjoy movies – nothing can beat curling up with a bowl of popcorn while watching a new release.
But please, no zombies or aliens; those aspects of the horror genre make me lose sleep (and when you tend to run on coffee fumes when a tight deadline is looming, you kind of need all the sleep you can get).
But give me a good action flick, musical, period costumes, animation or comedy, and I am there.
I'll be covering a lot of Vauxhall town council, Horizon School Division and the Municipal District of Taber council.
As to any news sources out there inthe community, I encourage to come by and say hi and introduce yourself as well.
I'm still getting to know the area – and, as I unfortunately found out the other day, Google lies about where things are here.
But I'm sure that I'll find my way around the area eventually, just be patient until then.