MLA Schneider column for Advance
Posted on February 8, 2018 by Vauxhall Advance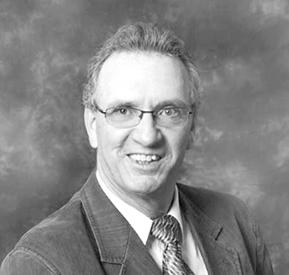 DAVE SCHNEIDER
On January 1, 2017 Alberta's carbon tax went into effect. This is legislation that the Alberta Wildrose Party…and indeed all opposition parties…opposed when it was being debated in the legislature last spring.
However, it was passed with a government majority and has now became law. Right now, everyone is figuring out just what that means to them and/or their businesses. It will likely take a couple of months for the initial effects to be felt. If you have any insights into these effects, I would appreciate hearing them.
January has been a very busy month for me in this riding. I have had the opportunity to take part in some events in the community such as the Family Literacy Day event at the Coaldale Public Library. While there I was able to see the iPads, purchased from a CFEP grant, which the County of Lethbridge Community Learning Council will be using in their programs.
I attended the Picture Butte Chamber of Commerce awards night and was honored to be able to present a Special Tribute Award to Elizabeth Chronik-Wells in recognition of her outstanding achievements, dedication and contribution to Picture Butte and area. A remarkable lady and a fun evening for everyone.
I also presented at the Elections Alberta Boundary Commission as they prepare recommendations for changes to the constituency boundaries in Alberta for the next provincial election.
I had the pleasure of meeting with members of the Crowsnest Pass Quad Squad who gave me an update on what they have accomplished with the trails and bridges in the area of the new Castle Parks as well as the Crowsnest Pass area. They are a group of individuals who are committed to their chosen sport, as well as to helping teach others to minimize their impact on the environment. The recent government announcement regarding the banning of off highway vehicle (OHV) use in the Castle has been very disturbing to the Quad Squad. A rally is being held at Galt Gardens in Lethbridge on February 11 from 10:30 am to noon.
There is still time to add your voice to the consultation on the Castle Management Plan. I would encourage everyone to provide their input. The link is talkaep.alberta.ca/CastleManagementPlan. The deadline is March 20, 2017. You may also write personal letters to Minister Phillips and copy our office, Pat Stier, MLA for Livingstone-Macleod and Todd Loewen, MLA for Grande-Prairie-Smoky who is the critic for Environment and Parks.
As 2017 marks our country's 150th Anniversary, we would like to remind everyone that we can all show our pride by flying the Maple Leaf on February 15th to mark National Flag Day.
The Speech From the Throne will be held on March 2 and then we are back in the legislature after that. More next month on the highlights from the speech and where we are heading.
My office in Vulcan will be holding an open house on Friday, February 24 from 9:00 to 10:30 a.m. My Coaldale office will be holding an open house on Friday, February 24 from 12:00 to 2:00 p.m. If you would like to drop in for coffee and a doughnut, we'd love to chat.
As always, please feel free to contact my offices, either in Coaldale (403-405-5200) or in Vulcan (403-485-3160) or Toll-Free (1-800-563-0917).