MP Shields touches on various issues
Posted on August 16, 2018 by Vauxhall Advance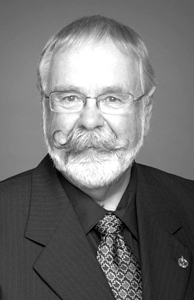 Bow River MP Martin Shields
I hope everyone is having a wonderful summer so far. I have been enjoying meeting with you at the many parades, rodeos, and other events that take place across our riding over the summer months.
It has been great to chat with so many of you and hear your thoughts on issues facing our riding and our country. One subject that has come up frequently is illegal border crossings. My Conservative colleagues and I share your concerns about this problem, and we have been pressing the government to take action to stop the illegal crossings.
The immigration backlog the crossings are causing is completely unfair to millions of Canadians who came here legally and played by the rules. It's also unfair to those families who are sponsoring loved ones through the family reunification program. Their family members now need to wait longer to come to Canada because the Liberals are prioritizing illegal border crossers. The crisis is also affecting provincial finances. The new government of Ontario has said that they will no longer take responsibility for the Liberals' failure to secure the border. They want the federal government to pay for the enormous housing and care costs of the illegal crossers.
Conservatives on the Standing Committee on Citizenship and Immigration have called for an emergency committee meeting to be held to review the adequacy of the Trudeau government's response to the increased number of asylum seekers crossing into Canada. We hope that the government will finally recognize the urgency of the situation.
The recent NATO summit also has a lot of people talking. The American administration has called on NATO countries to meet their aspirational defence spending targets. Unfortunately, the Liberals have failed to make any meaningful progress toward this goal. Plans from the Department of National Defence show that the Liberals are shortchanging our military to the tune of $4 billion compared to what their own policy calls for. This is unacceptable. We need to ensure that our NATO commitments are met, and that Canada is a reliable and trusted ally. Those who serve our country must be equipped with the resources they need to do the difficult jobs they are called upon to do every day.
I can be reached in Ottawa at martin.shields@parl.gc.ca. My Brooks office can be reached at 403-793-6775 or martin.shields.c1@parl.gc.ca, and my Strathmore office at 403-361-2980 or martin.shields.c1B@parl.gc.ca. Please don't hesitate to contact me.
MP Martin Shields