Wilde year for 'Rock Album' JUNO Award-winner
Posted on June 17, 2021 by Vauxhall Advance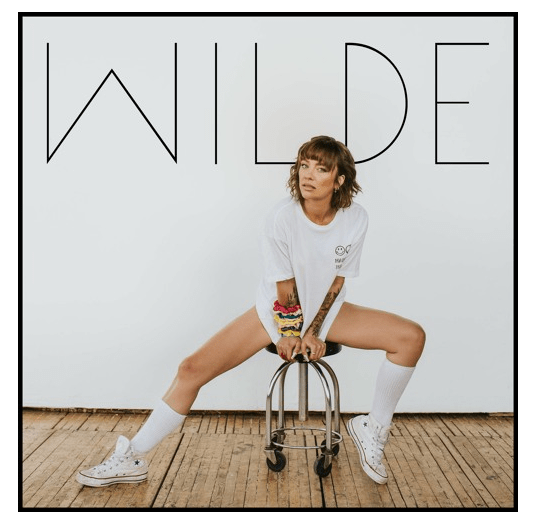 By Stan Ashbee
Vauxhall Advance
editor@tabertimes.com
For the first time in 25 years, Canadian singer and songwriter JJ Wilde was the first woman to win "Rock Album of the Year" at this year's JUNO Awards for her debut album "Ruthless." The last female winner was Alanis Morissette for "Jagged Little Pill" in 1996. Wilde also released her latest EP "Wilde" earlier this year, which includes the radio hit "Mercy."
This fall, Wilde is hitting the road in the U.S. opening for The Record Company and then with The Glorious Sons and their "Unfinished Business Tour," with a stop in Lethbridge in February 2022. Wilde also offers fans "Live from Inside," a virtual concert live-stream performance from the historic Danforth Music Hall in Toronto this Saturday with a rebroadcast on Sunday. It's been a busy few weeks for the recent JUNO Award-winner, who is both humble and absolutely "rock and roll."
"It's been a pretty crazy year. And I feel extremely grateful, lucky and happy. What a way to go into summer," she joked.
When the COVID-19 pandemic first started, Wilde noted, she wasn't that creative. "I feel like I was just getting used to what life was going to be like for the foreseeable future. After I got myself out of that little funk, I started writing quite a bit because I wanted to be able to look back on this time off I had, and realize I did something with it. I just wrote a ton of new music."
Wilde also said she picked up cooking, while off the road. "I do love cooking. But, because I had the time off, there was definitely more time for that, as well. But honestly, the majority of it was just writing."
According to Wilde, she's never going to stop writing and releasing new music.
"The fun thing is, because I've had this time to focus on writing and new music, there's always going to be new tunes coming. We'll see what the next thing is. I'm thinking about an album, but we'll see," she teased.
Prior to the start of the pandemic, Wilde said she was out on tour in February. "Right before the pandemic hit we were in the U.S. on tour. We had been touring most of that year prior to the pandemic, almost the whole year. And, we were gearing up for a good summer and then everything kind of came crashing down. But, now it feels like there is light at the end of the tunnel and we're going to head out there again."
"I'm over the Moon about getting back out on the road again finally, after it seems like it's been forever," Wilde added.
Even though some concert-goers might be a little bit apprehensive at-first going back to live shows, Wilde said she's excited about getting back out on the road again. "I know for a lot of people it might be a little strange and they might feel a little hesitant to be in a crowded room full of people again, but they're getting the vaccines out pretty quickly."
"I think with the vaccination rollout and obviously different things will be in place. I'm sure concerts will look a little bit different. But, I just want to get out there," she said.
Fans at a JJ Wilde show can expect a sweaty rock show, she joked. "It's very high-energy. Sweaty people jumping around. It's a good time."
"Loud, sweaty, energetic and a lot of beer."
Right now, in Canada, there's a ton of talented Canadian rock musicians coming out, Wilde said. "I'm happy to be alongside great company — especially women, as well, in the rock scene. "It's a great time."
"I've been having conversations with a few musician friends. Finally, we feel like we can get together and write again and everybody just wants to sit around a campfire and play guitars with each other. It's a really positive and exciting time to think things are opening up. The musicians that haven't been able to tour, that depend on touring, are now gearing up to do that. I feel like there's a lot of positivity and kind of a buzz going on about things opening up. It's great for the music scene. It's inspirational. It's a good time," Wilde pointed out.
Wilde said she feels grateful her music is out there on the radio, online and elsewhere for people to hear it. "It's been a long road for me. I've been pursuing it since I was 16 and started playing gigs when I was 18. But, I just feel extremely grateful and thankful for people supporting me and letting me do music as my full-time job."
It's a little surreal, Wilde continued, "because it's all happening in a pandemic, so I haven't actually got out there to see any of this happening."
"But, just the fact, I was able to create music during these weird times — where a lot of musicians weren't able to get to studios, I was lucky to have a little home set-up. I just feel really grateful for the way things have worked out. To hear my stuff on the radio, it is honestly, a dream come true," said Wilde.