Blue Jays challenging for postseason birth
Posted on September 23, 2021 by Vauxhall Advance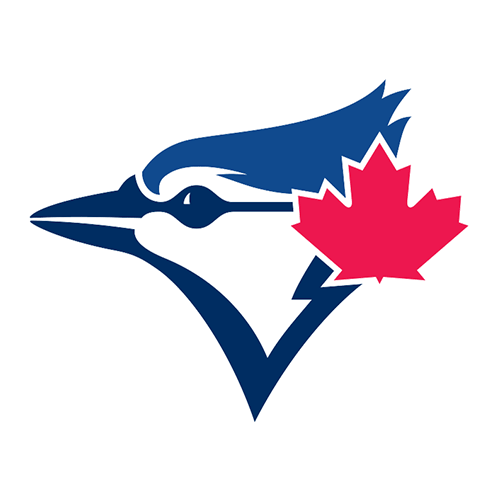 By Cole Parkinson
Vauxhall Advance
cparkinson@tabertimes.com
The last several weeks have been incredibly fun as a Blue Jays fan.
After ups and downs throughout the summer, the Jays have been scorching hot in September, which has led to them being in a race for one of the final two Wild Card spots.
With New York and Boston right behind, and Oakland and Seattle still in the race, the Jays will need to continue this hot streak throughout the rest of September in order to get into the Wild Card game.
The Tampa Bay Rays are comfortably in the lead in the AL East, so the only shot the Jays have is to win a Wild Card spot.
Thanks to Vladimir Guerrero Jr. Bo Bichette, Teoscar Hernandez, and Marcus Semien, the Jays offence has been winning plenty of ball games. All four have over 25 home runs and 90 RBI, which is a first for the Blue Jays franchise.
Vlad has been hot for the vast majority of the season and is still challenging for the Triple Crown this season. Despite people already declaring Shohei Ohtani the AL MVP, and for a very valid reason, I think Vlad still has a shot to win the trophy. If he wins the Triple Crown and the Blue Jays qualify for the postseason, I think he stands a decent chance to win. And look at it this way, the Blue Jays likely aren't in the hunt for a playoff spot if you take him off the roster. If you take Ohtani off the Angels — they still suck.
Bichette has been rock solid from an offensive perspective, and he's only going to get better. His defence has been poor this year, but he's only 23 and playing shortstop.
That will get better the longer he's in the league, and at this point, I think it won't be a problem in the next several years.
Veterans Hernandez and Semien have been rockstars this year and have been consistently dangerous when they get to the plate. Along with George Springer, there aren't many teams with an as potent lineup as the Blue Jays.
Semien has all but guaranteed he'll get a decent-sized contract this offseason, and with Rogers owning the Blue Jays, they have plenty in the coffers to get a deal done.
Will that happen though? Who knows, but history doesn't look favourable when it comes to the Blue Jays.
They seem to constantly be outbid, but with the team in contention, it would be a hard sell to the fanbase that they couldn't afford a major piece to their roster.
While the starting pitching staff was pointed as a weak point to begin the season, the starting staff has been spectacular over the past month. Robbie Ray has pitched like a Cy Young candidate all season, and he stands a really great chance at winning the award. He strikes out a ton of batters and he's cut down his walks per nine but a substantial amount. While the other two candidates — Gerrit Cole and Lance Lynn — have plateaued, Ray has continued to dominate. I think it's his to lose in the final weeks of the season.
The trade for Jose Berrios has been very good so far, and while it's hard to know who won until the two prospects going to Minnesota develop, the Jays have to be happy so far. Berrios, despite a few shaky starts, has been really solid for the vast majority of his time in a Blue Jays uniform. Adding another bonafide starter has been massive for the Jays and another big reason they've been so good.
Rookie Alek Manoah has been a complete stud since being called up and should get some Rookie of the Year votes. He's a solid number three option if the Jays get into the playoffs and past the Wild Card game.
Beyond that, Steven Matz has been serviceable as a bottom two starter, but Hyun Jin Ryu has hit a pretty big rut in the last few weeks. He was awful in Baltimore on Sept. 11 and just as bad against the Twins last week. He's now on the Injured List which gives either Thomas Hatch or Ross Stripling a chance to prove they deserve some starts in the last few games of the season.
Looking to the bullpen, I mean, there's still some nerves there, no doubt.
Beyond Jordan Romano, who's been solid all year, Tim Mayza who bounced back from a rough start, and Adam Cimber who has been better than advertised since being traded from Miami, there are still some question marks.
Trevor Richards has been really good no doubt, and I think he's a guy you can likely count on late in games, though he has his moments of panic strikes outings.
Joakim Soria is a Veteran, but I think it's hard to write him in as a high leverage reliever.
Julian Merryweather was unbelievable in the first weeks of the season, but he had serious time on the IL and has just returned so it's not like he's the same guy he was in April.
Other guys include Nate Pearson who boats great stuff, but he can be wild.
If he can tame his delivery and find the strike zone, the power pitcher would be incredibly useful in late games with a lead.
Lefties Tayler Saucedo and Ryan Borucki have been up and down this year and the Jays likely would want another lefty to go along with Mayza.
Anthony Castro is also still up with the big club and could be considered for any potential playoff roster.
SO while the Jays roster has some weak points, overall it's pretty good top to bottom.
And if they qualify for the Wild Card game, I think they stand a good chance of winning it.
I mean, it's only one game and absolutely anything can happen, but they've proven over the last several weeks they can beat any team.
Regardless, the joy of meaningful September baseball has been great as a Jays fan.