MLA Schneider settling into new role
Posted on June 11, 2015 by Vauxhall Advance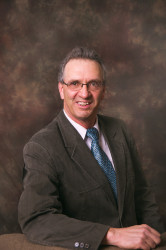 By Dave Mabell
Southern Alberta Newspapers
Like many southern Albertans, he's watching the weather.
This spring, Dave Schneider planted canola, wheat, barley and field peas on his dryland farm near Vulcan.
His crops are getting plenty of heat, but they'll need moisture.
"We haven't had rain for three weeks," he reports.
But now, as the new MLA for the Little Bow riding, Schneider is facing other challenges as well.
One is finding a constituency office more suitable than the current second-floor facility in Carmangay — inaccessible to some residents with mobility issues.
"And I'm also going to set up a constituency office in Coaldale," he adds.
But first, Schneider and many more first-time MLAs continue to learn more about their responsibilities in Edmonton.
He's back briefly from a week in the provincial capital, and he'll soon be heading north again for more logistics work — like setting up an office near the legislature — before the New Democratic Party government opens its first session later this month.
There have also been many orientation sessions, he says, and a mock session of the legislature. For the first time in many years, he points out, most of Alberta's MLAs are rookies.
On top of that, Wildrose party leader Brian Jean has named Schneider as the Official Opposition's critic for infrastructure services.
"That includes schools, hospitals," and how much more? He's being briefed on how many projects have been listed — but not yet undertaken.
"I've got a mountain of stuff before me," Schneider says.
"My job is to get my head wrapped around all of it."
Will more of the projects proceed?
"We'll have to see what the NDP government plans," he says.
As the Wildrose critic for municipal affairs, Pat Stier has plenty of files to review as well.
But Stier, MLA for Livingstone-Macleod, has the advantage of one term in office. He was the only Wildrose member in southwestern Alberta not to jump into the Conservative caucus last fall — and the only one re-elected in May.
"There are a lot of hefty issues coming up," he says.
Some are obvious, like the fate of the previous government's long-drawn-out review of the Municipal Government Act. If changes are implemented by the new government, will they allow cities to collect new taxes?
"The cities are also concerned about their Municipal Sustainability Initiative funding," he adds.
"We have to have predictable, sustainable funding," but former premier Jim Prentice seemed unable to promise that.
Stier says he's also hearing concerns about the government's plan to gradually raise Alberta's minimum wage to $15 per hour. And increasingly, he says, he's hearing from constituents who see more and more wind turbines being installed.
"It's starting to affect the 'viewshed'," the mountain vistas visitors expect when they come to southern Alberta. Are there no limits?
"Tourism is a big thing in southern Alberta," Stier points out. "We don't need any negative impacts."
And two years after floods affected hundreds in his constituency, he says, many property owners are still waiting for disaster assistance. The previous government failed to resolve some of those outstanding compensation issues before calling an early election.