RCMP hunting for two stolen bikes
Posted on June 25, 2015 by Vauxhall Advance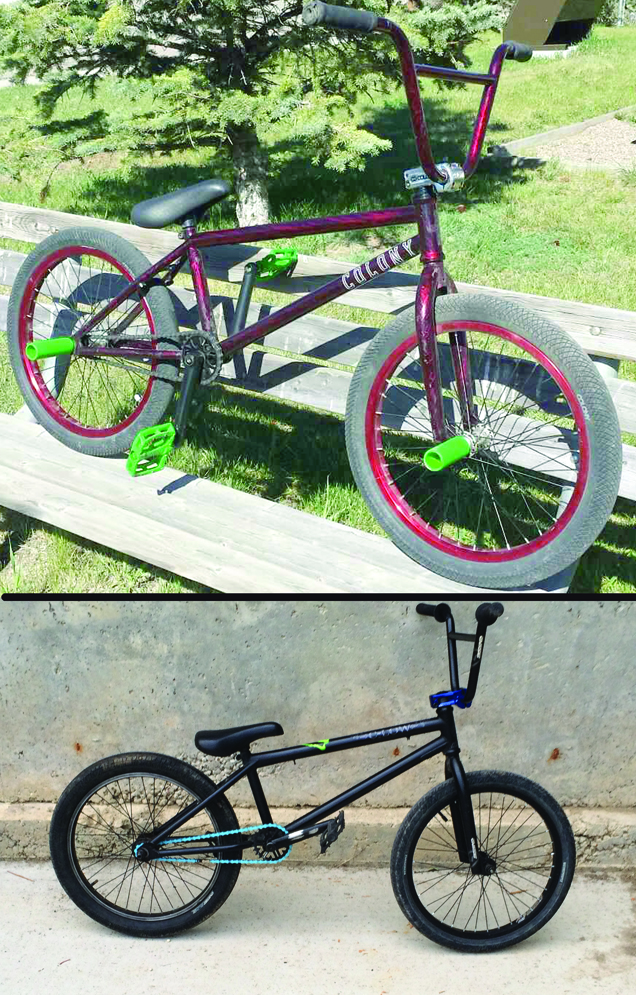 The Taber/Vauxhall RCMP is requesting the public's help in tracking down a pair of BMX bikes that were stolen recently.
RCMP received a report of two BMX bikes stolen from the Town of Vauxhall on Wednesday June 17th.
One was stolen from Vauxhall High School, last seen during the lunch hour. One has been described as a red/black BMX bike with Red rims, green pedals, and stunt pegs on the front and back wheels.
The other bike was stolen from a residence on 2nd Avenue sometime between 9 a.m. and 5 p.m. on June 17. It has been described as a black BMX bike with a baby blue coloured chain and a Monster Energy Drinks sticker on the frame
Anyone with information about this incident is asked to contact RCMP at 403-223-4447 or Crime Stoppers at 1-800-222-TIPS (8477):
Crime Stoppers does not want to know who you are. They do not subscribe to 'Call Display' 'Call Trace' record phone conversations, or take any action that identifies the caller. When you call, you will be given a confidential code number. Depending on the information and crime, you will be asked to call back at certain intervals to obtain an update on your information.
You can also text your tip to Crime Stoppers;
Send your message to 'CRIMES' (274637) and at the beginning of the body, type in 'TIP'. Complete your message. Your messages are secure and anonymous. Crimestoppers only receives the content of the text message and the software assigns a Tipster ID. Your cell phone number does not show up.