MP Shields celebrates rural graduations
Posted on June 8, 2017 by Vauxhall Advance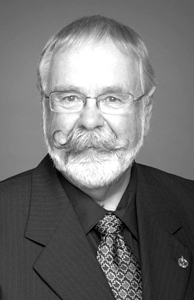 Bow River MP Martin Shields
By Trevor Busch
Vauxhall Advance
tbusch@tabertimes.com
Bow River MP Martin Shields has recently been making the rounds of the huge geographical area of his riding to visit as many high school graduation ceremonies as possible.
"It's the season of graduations, which is always fun. I went to Lomond, I was asked to go to Lomond. They had four graduates, a big class. It was fun."
Shields was impressed by the small-town atmosphere that prevailed during the ceremonies in mid-May, which were slightly less formal than the former Brooks mayor was accustomed to.
"It was really different, because the whole community came out — even though there was only four kids graduating — the hall was full, and they did some nice things that you don't have to be formal with. They did formal, but they did informal, which was just really nice."
Shields recently attended Vauxhall High School's graduation ceremonies.