Schneider backing Jean in UCP race
Posted on September 21, 2017 by Vauxhall Advance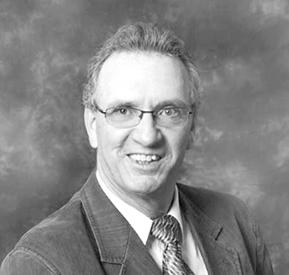 DAVE SCHNEIDER
By Trevor Busch
Vauxhall Advance
With a leadership race heating up for the top job in the United Conservative Party, Little Bow MLA Dave Schneider recently announced his support for former Wildrose Party leader Brian Jean.
"The first thing that really appeals to me is the fact that he's tireless," said Schneider.
"He's been running all over the province as the leader of the Wildrose legacy party, right from the very beginning. Most recently, of course, he's been travelling around canvassing members of the party, and Albertans, for whether or not we should unify with the other conservative party, and secondly now that that's been tended to, he's still traveling the province asking members and Albertans what they think the party should look like, and I guess the fact that he would be honoured to be the leader of that party."
So far squaring off against three other candidates in the Oct. 28 leadership vote, including former PC leader Jason Kenney, former Wildrose exec Jeff Callaway, and Calgary lawyer Doug Schweitzer, Schneider believes Jean is well positioned for the leadership considering his past experience.
"I believe — as far as the Wildrose legacy party is concerned — the work that Brian did while traveling the province was a significant factor in that 95 per cent approval of party members for unity. People like Brian, especially when they get a chance to talk to him, and that impresses me. Right when we got there, the first caucus meeting in May 2015, he talked a lot about grassroots, but he never let us forget that the people that are actually in the grassroots were the boss, and we were actually working for them. It was always good to have that reminder, and to have that pushed on you. I've always appreciated that."
One key issue that Schneider has heard constantly from constituents is choice in education, and he asserts Jean will be a strong defender of this principle.
"He believes in the right of parents to have choice in education. I've been the MLA for Little Bow for about two and half years — more than any other issue that anybody has come to my office for, or sent an email about, it's choice in education. He believes strongly in making sure that parents always have the choice for the education they want their children to have. He believes that, and certainly my constituents believe that. That's one of the things that certainly stands out, and that I support."
A recurrent sore spot for Alberta landowners, property rights will preserved under a Brian Jean government, adds Schneider.
"And of course property rights. Brian certainly believes that property rights are important to landowners. That's one of the reasons that the whole Wildrose legacy party was formed, is that members weren't fussy about how the previous government was treating landowners and their property rights. It's clear to me that most members are probably on the same page when it comes to property rights."
Currently the MLA for Fort McMurray -Conklin, Jean was most recently the leader of the Wildrose Party, which merged with the PCs to create the United Conservative Party. Jean was a federal Member of Parliament who represented the riding of Athabasca from 2004 to 2006 and Fort McMurray -Athabasca from 2006 to 2014 in the House of Commons. After resigning from the House in 2014, he returned to political life in February 2015 by announcing he would seek the leadership of the Wildrose Party. With a strong background in business as well as government, Schneider is confident in Jean's leadership skills.
"The other thing with Brian would be his experience. He's had 14 small businesses in his career, he's been a successful businessman. He understands what a job means to an Albertan, and he understands what jobs mean to the Alberta economy, and he understands what small business means to the entire country — it's the backbone. I really don't have any trouble supporting anyone that has that kind of real-life experience with the private sector."
Although perhaps enjoying less public profile than one of his main opponents, Jason Kenney, Schneider reports that once voters actually get to know Jean, they're hooked on his personable approach to politics and his vision for the province.
"I hear all the time from people that come up to me — and this has happened a lot — and they say I don't know Brian very well, and they ask me my opinion, and they say I just don't know for sure what to think of him, and I tell them here's what you have to do: He'll be around here again, traveling the whole province, and he keeps going back and forth. Make sure you get out to one of the meetings, listen to what he has to say, and at the end of the meeting he hangs around and he'll stay there until the building is empty — just make sure you get a chance to talk to him. I've had more of those people come back to me and say 'Boy, I'm glad I went and saw him, it changes everything for me, I believe that this guy is the right guy, and he'll make a good leader', that's something that stands out to me."
Bringing back prosperity to the province is part of that vision, according to Schneider.
"Alberta has always been the land of opportunity. We need to create policies that give the tools to those that come to Alberta to practice entrepreneurialism. Create policies and stand back and let small business and entrepreneurs do what they do best. Create jobs. We should stop creating policies that drive business away. People want less government in their lives — not more. As a UCP caucus, we all believe that we are heading for a strong, principled, compassionate, and united conservative party. I know Brian would like to be the leader of that, and I'd like to see him be leader, I think he'd be great. Just bring conservatism back, and the Alberta Advantage — those are things that are missing in my opinion, and Brian will be the right guy to get us to where we need to be."