M.D. continues work on new facility
Posted on December 14, 2017 by Vauxhall Advance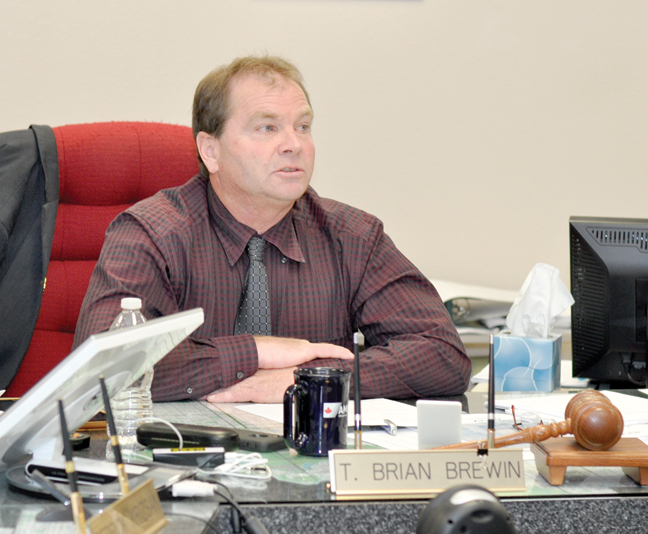 ADVANCE FILE PHOTO.
By Cole Parkinson
Vauxhall Advance
The M.D. of Taber is still looking forward to the completion of their new shop but with the completion date still months away, they still have a bit of work to do.
One thing M.D. staff have been working on in regard to the new operations and management facility is lighting on the roads around the building.
"The one that we would like to do is to get permission from council to include Highway 3, 17-1 Range Road to our shop site lighting, those four lights in Alberta Transportation's contract for the overlay of Highway 3 from Taber to Barnwell. There's probably some savings and we would get it done through Alberta Transportation's specs that way. They've agreed to allow us to put that in their contract which will come out in 2018," said Jack Dunsmore, director of planning and infrastructure for the M.D. of Taber at the M.D.'s regular meeting on Nov. 28. "Initially when we did the design work for the building and the construction, Alberta Transportation's approval said that we had to do a highway intersection improvement, that has since been completed."
M.D. Reeve Brian Brewin, who had been on council for the entire process, questioned why they needed approval for  lighting since he was under the impression everything had already been given the go ahead.
Dunsmore informed council all that would be needed was a letter and signature from Brewin.
The new facility will be located about two kilometres west of the Town of Taber, south on Highway 3 and will include office space, meeting rooms, locker rooms, five working bays, a welding bay, parts storage, multiple equipment lifts and cranes.
The need for lights in the area stems from the amount of vehicles will be on the road at any given time.
"The reason for having to do is all on the amount of traffic that will turn there. This is an Alberta Transportation standard that X number of vehicles are going to turn at the intersection," said Brewin. "We do not have to do the lights but this is something that we thought would be a lot safer."
While the new lights are something the municipality wants to do for additional safety, it wasn't mandated as a part of the original agreement.
The completion date for the facility is scheduled for May 2018.