MLA Schneider weighs in on busy fall session
Posted on January 11, 2018 by Vauxhall Advance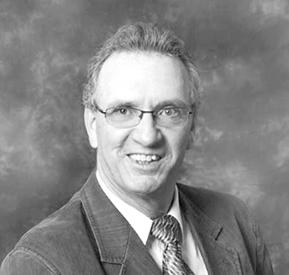 DAVE SCHNEIDER
By Trevor Busch
Vauxhall Advance
With a busy fall session of the legislature concluded, Little Bow MLA Dave Schneider looked back at some of the key issues that were before the house.
"Like any session, it had it's ups and downs. What really stood out for me was the government wasn't ready to legislate," said Schneider. "Since the fall session began, I think the NDP adjourned debate early 11 times in 10 days. They just plain didn't have the bills ready to come out of there, and then they introduced five bills that totaled more than 565 pages in the last seven days. They had little to no legislation when we got there early, we started on Oct. 30. But they rammed through some pretty significant stuff in the last dying days of the scheduled sitting — we had to add three days. They always say that a government determines when a session starts, and the opposition determines when it ends, but it was clear that they weren't accepting any amendments on those big bills. We spent a lot of time making amendments, and they didn't accept anything."
The fall sitting started Oct. 30 and wrapped up on Dec. 13, with the Notley NDP government continuing its focus on jobs, affordability and strengthening the public services. During the fall session, the government introduced 15 bills. Efforts at expanding participation in elections and regulating election spending through third-party entities were implemented.
"Bill 32 was An Act to Strengthen and Protect Democracy in Alberta, and will have a major impact on how elections are conducted in Alberta," said Schneider. "What we found was the chief electoral officer sent a letter to Minister Grey, and it became clear that the NDP hadn't seen fit to actually spend much time with the chief electoral officer before introducing these changes in this legislation."
"I'm paraphrasing, but the letter said that he was pleased to see some of things that he talked about with them were included in the bill, but there was not a lot of follow up done which shows just how unready they were. They jumped ahead with this thing to get it rammed through and it wasn't quite ready in our opinion."
Schneider was critical of the Notley NDP government for what he considers a lack of consultation on key legislation.
"It boils down to consultation again, which always seems to be a weakness when it comes to this government. I hate to say that, but that's one that we harp on a lot. And it was a big bill, and we didn't get enough consultation on that one, much like Bill 30, An Act to Protect the Health and Well-being of Working Albertans, which significantly amended OHS (Occupational Health and Safety) and Workers' Compensation. They did do some consultation on that — it was online — but what we were hearing from stakeholders was the questions were very leading. This all sounds like a conspiracy, I know, but it appears the government was getting the answers they needed just by how they worded the questions."
Other targeted areas for the government during the session included strengthening consumer protection, improving workplace health and safety and protecting LQBTQ students.
Proposed changes to current electoral boundaries were protested by many rural MLAs in 2017, which prompted the Alberta Electoral Boundaries Commission to reform their original recommendations, which had called for the creation of a huge new Taber-Vulcan riding straddling the southern reaches of the province.
With the approval of the amended boundaries bill in the house in the late days of the session, in 2019 Vauxhallites will instead be voting in a new Cardston-Siksika riding.
"I went to both electoral boundary commission meetings when they came around, they traveled the province twice. I made presentations at both. Little Bow was actually a -17, which means we were actually 17 per cent below the average population of ridings in the province. Which is well within the legislation, which states that you can be 25 per cent above or below," said Schneider, who has already announced intentions to seek re-election in Cardston-Siksika. "My riding was a perfect example, it turned into Taber-Vulcan — it went from just south of Calgary to the southeastern Alberta border of Saskatchewan and the United States. It was huge, like a 3-4 hour drive just to get across it. Then it changed to Cardston-Siksika, which also includes now the biggest reserve in Canada, and Siksika might be the second biggest. Not that that's bad, but these people don't traditionally vote, and how is the population going to get engaged in this political system in the province. The indigenous people generally like to speak to the most important person in Canada, like the prime minister. An MLA, because of the way that the Indian Act is written, doesn't have unfettered access to potential constituents. You just can't go driving around on a reserve any time you see fit."
Opposition to some of the boundary changes came from members on both sides of the house, but the NDP pushed the bill through.
"They put forward the motion, we argued against the motion to approve the Alberta Electoral Boundary Commission's report. We were not in favour of it, but it became clear that there was absolutely no way we were going to start re-aligning things on the map, because every border you move affects another one. It's a disaster to start doing it in the house. When the minister (Brian Mason) introduced the blasted bill, he said members from both sides of this house have commented on the way this bill has been presented, and it may not be perfect but this is what we've got. What he didn't consider is that we didn't have to accept the bill. Most of the ridings were well within the legislation," said Schneider.
Key pieces of legislation addressed managing legalization of cannabis in Alberta with a focus on keeping cannabis out of the hands of children, protecting public health and safety on the province's roads and limiting the illicit market.
"That cannabis thing is a disaster," said Schneider. "I don't blame the provincial government for any of this stuff, but they had to create legislation of how it was going to be handled, and how it was going to be sold in the province, and the other bill was how do you determine if somebody's impaired with cannabis. We actually don't have any means — like a checkstop — you can't stop somebody and there's no test whether or not somebody is impaired with cannabis. This was a disaster — and you can't blame them (NDP government), they were doing the best they could — they had to have the legislation in place to see what comes."
The United Conservative Party caucus was hoping to see rules released involving farms and ranches through Occupational Health and Safety (OHS), but this has been postponed until early 2018.
Schneider argued the NDP government abused house proceedings in an effort to undermine the successful Calgary-Lougheed by-election campaign of UCP leader Jason Kenney in late 2017.
"I think everyone kind of agreed it was going to be weighted heavily toward a conservative, it's been a conservative riding for a long time. I have to be honest, during the fall session leading up to that by-election, you couldn't even ask a question in that house — a perfectly-legitimate question during Question Period that ministers are supposed to answer  — you could not get anywhere, the very first thing they started talking about was Jason Kenney and how he was going to cut 20 per cent and how bad it was going to be for Alberta."
"They did more of that kind of stuff throughout the whole fall session, and it left us there with perfectly-legitimate questions probably with constituents in mind, and we couldn't get any answers. There was such rhetoric crap — they have their own political needs, and they were tearing down a guy that wasn't even in the house yet."
Kenney, who will now enter the house during the spring session, will be taking the NDP to task, according to Schneider.
"It certainly appeared that they were doing their best to sway the vote by the way they were speaking in the house, and it just didn't pan out that way. I think Jason Kenney has shown that he has a pretty good understanding of how to run an election, and how to speak with people and listen to people, and people seem to respond. I think he showed again that he is a force to be reckoned with."
There was also legislation to prevent gas drive-always, as well as providing protections for consumers making online purchases of event tickets.