M.D. exploring options for rural transportation
Posted on February 1, 2018 by Vauxhall Advance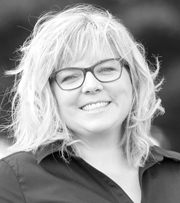 COUN. TAMARA MIYANAGA
By Cole Parkinson
Vauxhall Advance
cparkinson@tabertimes.com
The Municipal District of Taber is looking to potentially add easy accessible rural transportation with the help of Alberta Transportation.
During the M.D.'s regular meeting on Jan. 25, councillors had an opportunity to discuss a letter they received regarding an upcoming meeting about the Rural Transportation Pilot Program.
"Back in August we attended a meeting with Alberta Transportation along with other municipalities, we talked about the Rural Transportation Pilot Program. We received this email on the (Jan.) 23 indicating that they are planning on having another meeting in the next couple of weeks to talk about the pilot program," said Derrick Krizsan, CAO for the M.D. of Taber.
The Rural Transportation Pilot Program will provide 24 months of operational funding for pilot projects that improve public transit in rural Alberta.
Eligible costs for funding will include labour costs, contracts with private sector providers, software requirements, vehicle operating costs and other operating costs necessary to deliver the service.
Municipalities 50 kilometres or closer to cities such as Lethbridge and Medicine Hat are eligible for the funding. Krizsan also added the program has limited funding so there will be an added need to work collaboratively with surrounding municipalities such as Coaldale and Lethbridge.
The M.D. had hopes of meeting with both of those respective municipalities to gauge how far reaching the system would be.
"That's the big aspect here is finding a model and champion, somebody who is doing this already and then defining the scope," said Krizsan.
The letter also stated that the program is designed to address the needs of municipalities on the transit side of operations that are not already served by existing providers.
Another possibility that was thought of by council was the handi-bus and how it would be incorporated in such a program.
"One we talked about was the handi-bus, it's the one that came to our mind," said Brian Brewin, reeve for the M.D. of Taber.
Those involved with the local handi-bus association are waiting to see if the program will indeed provide them with some benefits moving forward.
"The group that is made up of social agencies in town is waiting and watching for this. They are very anxious to see where this goes," said Coun. Tamara Miyanaga, who also sits on the Taber Handi-Bus Association board.
The results of the program will give Alberta Transportation a good idea on how to help develop potential future funding for rural public transportation.
While no date for the next Alberta Transportation meeting has been set as of yet, council wanted to make sure they were ready to have a representative attend when they knew the date.
Reeve Brian Brewin made a motion to appoint Coun. Tamara Miyanaga to attend the meeting, which passed unanimously. Coun. Leavitt Howg was absent from the meeting due to illness.