Town council looks at potential cannabis-related regulatory bylaws
Posted on May 17, 2018 by Vauxhall Advance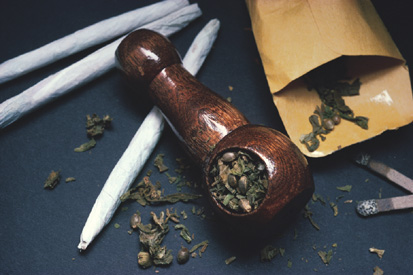 ADVANCE FILE PHOTO
By Cole Parkinson
Vauxhall Advance
cparkinson@tabertimes.com
With recreational cannabis legalization coming in the near future in Canada, the Town of Vauxhall council has started looking into what it would bring for the town.
Even with the federal government's plan to have legalization on July 1 pushed back, the town councillors were brought some information on how they could proceed with the coming legalization.
While recreational has yet to be legalized, medical marijuana has been legal in Canada since 2001.
"When it (medical cannabis) became legal, there were several municipalities in the area that do have medical marijuana in their zoning bylaws. It is not in the Town of Vauxhall's but it is in some other ones, I work up in Brooks and they have it in theirs," said Ian MacDougall, a member of the planing staff with Oldman River Regional Services Commission at the Town of Vauxhall's regular meeting on May 1.
One possibility the council needs to think about is if they want to allow a business to open in the town that sells cannabis. The size of the town may be difficult to navigate though as the rules and restrictions placed on where cannabis stores can be located are strict.
"The restrictions and requirements that are laid out, there is an opportunity there for the municipalities to adjust those to the way they want them or they can add any new ones," said MacDougall. "Main Street is basically the stem for commercial. How many locations would be available for recreational cannabis? I think we are going to be pretty limited."
Another potential scenario that council may put in is a resident wanting to grow cannabis on their own property.
With an agricultural hinterland in the near vicinity, it may be a very real possibility that some may come forward asking for council's approval to move forward.
"Where I am going with this is I think in a town like this, there is farm land on the perimeter. We also should consider any restrictions that we want for producing cannabis in case any of those larger parcels of land actually want to take that land and extend it to production of cannabis," added MacDougall.
With each province responsible for how they want to move forward with cannabis, Alberta Gaming and Liquor will be responsible for the oversight of retail and distribution.
One recommendation the Alberta government has made to municipalities is to produce draft bylaw amendments if they want to look into retail and production. With regulations that prohibit cannabis retail stores being closer than 100 metres from schools and health care facilities, there may be a difficult time finding any locations that fit.
"We'd have to address the operation distances that are recommended by the Alberta Gaming and Liquor Commission, we'd have to deal with signage, parking, site design and time limit on development permits because how many do we want issued within the community?" said MacDougall.
With delegations already approaching the Municipal District of Taber council, Vauxhall council may soon be seeing the same.
In order for the council to allow opportunities for cannabis retail and production, they would have to pass amendments to a few bylaws.
If they don't feel inclined to allow it, they would just simply do nothing.
"Your land use bylaw, if council was to move forward on this, some of the things we'd be tasked with is we'd have to have definitions specific to the retail of cannabis. We'd have to identify what cannabis is, the accessories and the retail sales. That's standard with each municipality or each land use bylaw that is dealing with this. We'd have to identify the district, which would probably be the commercial district, we'd have to say if want it as a permitted or discretionary use and I don't think we have a direct control district in our bylaw where the council would directly control what the uses and restrictions are going to be," continued MacDougall which he added Brooks does have direct control.
Tax revenues from sales of cannabis have also been a topic of discussion between provincial governments and the federal government.
Right now, it's tentatively set at 75 per cent going to the provincial governments while 25 per cent goes back to the federal government.
From that 75 per cent the provincial government gets of tax revenue, there is a strong belief municipalities will see some trickle down but each province will be different in how they deal with it.
"A portion of the provincial money will be given to municipalities to help care the cost of making cannabis legal," said MacDougall.
Another portion of the coming legalization revolves around residents being able to own up to four plants.
If council elected not to allow sale or production, residents would still be able to smoke and grow their own cannabis.
"If the municipality did not pursue this and once it becomes legal they talk about how they are going to limit how many plants an individual can have, it would be pretty hard to police that. How would it unfold in Vauxhall if you didn't do anything? If it becomes legal, you can smoke it in your house, smoke it in your yard just like you have a beer in your house or in your yard," stated MacDougall.
Council was in no hurry to make up their minds about how they would proceed and elected to bring back the topic in the near future.
MacDougall also stated he would come back as a delegation closer to legalization to update council on new developments.