Shooting complex upgrades in M.D. of Taber crosshairs
Posted on August 23, 2018 by Vauxhall Advance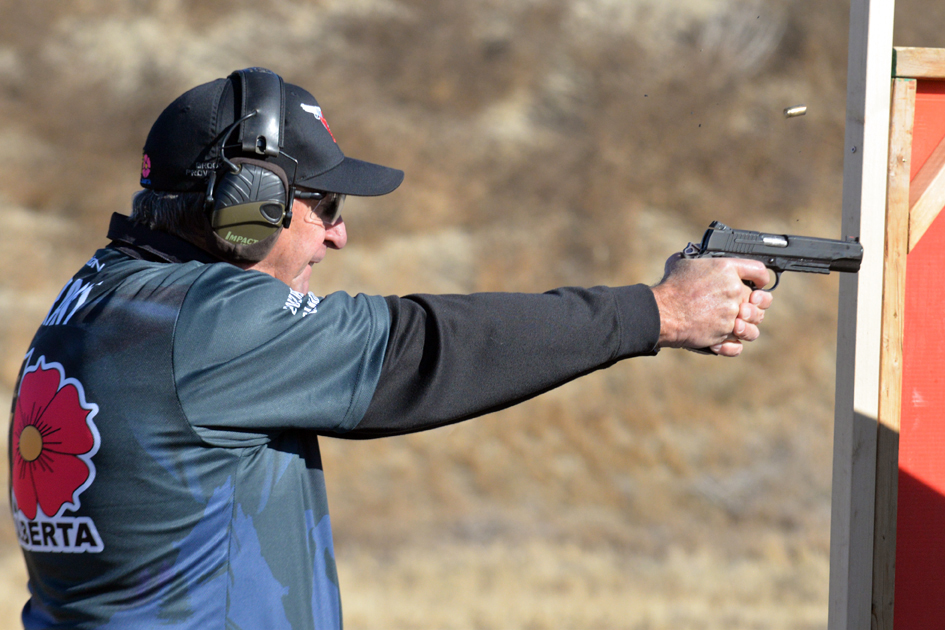 ADVANCE FILE PHOTO
By Cole Parkinson
Vauxhall Advance
cparkinson@tabertimes.com
While the Municipal District of Taber Shooting Complex has been open since 2015, further upgrades are coming down the pipe.
In a request to M.D. council, the Taber Shooting Foundation was looking for some recycled asphalt to better some of their facilities.
During the M.D.'s regular council meeting on August 14, the request was brought to the attention of the councillors.
"We have a request here, they need more asphalt placed in three areas. One behind the 600-metre range, walkway and driveway. Also on the vehicle trails in the east and west on the 600-metre range," said Coun. John Turcato, who also serves on the Taber Shooting Foundation board. "Apparently in the past, we placed some recycled asphalt down there and they are looking for more of that. As well on the 500-metre range."
In terms of available product, the M.D. does have some holdover asphalt that would be of perfect use at the shooting complex.
Particularly, a batch of asphalt was exposed to water and in talking with staff, it was determined it wouldn't be of any use to M.D. roads.
"I talked to Craig (Pittman, director of planning and infrastructure) and because it was wet when it was recycled, it's not very good for much else," added Turcato.
Administration added the asphalt was originally used for an M.D. paving project but due to rain, it was deemed insufficient moving forward.
"It came off of 16-4 when we re-did the project on the Wal-Mart road and it was raining when we did it," explained CAO Derrick Krizsan.
While they had spare product to contribute, the only concern from council would be the availability of their staff to do the work. With M.D. staff still busy with their own work, M.D. council wasn't prepared to drop more work on them.
"I don't have a problem using the by-product of ours, as long as they aren't demanding it to be done right away," said Reeve Brian Brewin.
Depending on how soon they needed the asphalt to be placed, Brewin also suggested the shooting foundation could employ some contractors.
"If they want it done sooner I guess they could supply the truck," he said.
A motion was made to approve the request based upon the availability of M.D. staff and was passed unanimously.