Jets cancelled season heartbreaking
Posted on April 23, 2020 by Vauxhall Advance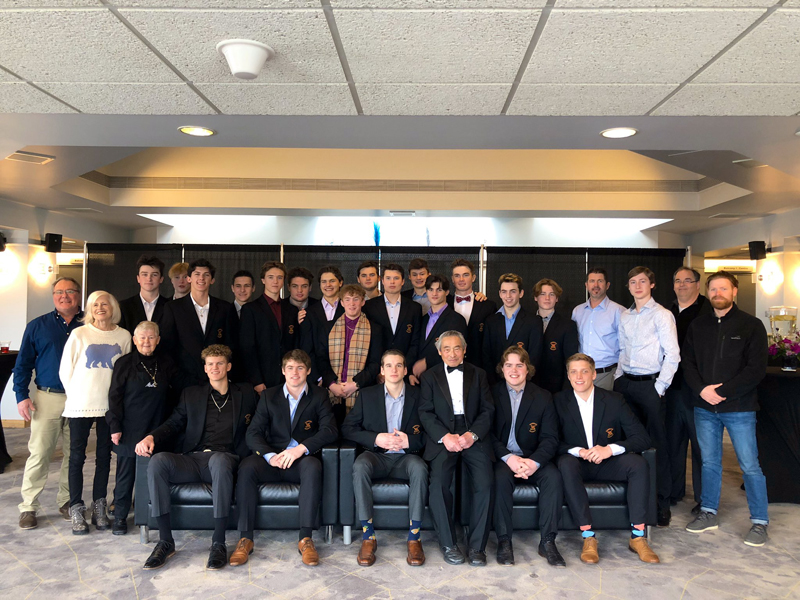 ADVANCE PHOTO FROM VAB JETS TWITTER
Hey Greg,
Grateful for your piece "Swing of Spring Silenced" in collaboration with Academy Head Man Les McTavish in the Vauxhall Advance, Thursday, April 9th, 2020. Our response to your article may seem late, but a reminder we get our Advance a week or more after the locals. We (Barbara and me) contacted Coach McTavish after the story broke that the Academy was done for this season. We expressed our condolences and commiserated with the coach at a time of his need. For us, the write-up touched us, as to the implication of what this decision meant to the ballplayers and for the Head Man. Our interest in the Academy has become intimate over time. We felt deeply with their plight.
In fact, this year in particular, it seemed for us that we bonded with the players, when the team came to Calgary to take in a Theatre Calgary production, a musical "The Louder We Get". It could be described as a kind of docu-drama told in music and dance of a young man Marc Hall (of the ballplayers age), who wanted to take his boyfriend to the Grade 12 graduation prom. Of course, at this time in history such notions were socially unacceptable — shunned by school administration and school board. Mark was encouraged to sue the school board. A lawyer (gay) worked Pro Bono as it was his idea to sue the board. He supported Marc in the Court of Law. Things were ugly but the high school kids really rallied around Marc and supported him passionately. Marc prevailed. For Marc Hall and his boyfriend this was a struggle, a fight for love. There are times in our life that we need to fight for what we believe in and passionately desire. The "players" were so over the top with the theatre production and expressed as much to us and grateful for our invitation.
Now for us, to imagine the emotions of the boys and the hurt they were experiencing in not being able to finish what they worked so hard for — that being going south to defend their tournament win in Las Vegas and other venues, their plight unimaginable, their dreams dashed. Heartbreaking. We feel their hurt and that of the Head Man as well. I suppose it's doubly felt, all at a time when we are all already "sucking air".
The feeling that what the kids are facing presently reminds me of my circumstances early in my life. After winning the Junior Canadian Weightlifting championship in 1961, I qualified for the Senior Canadian Championship in Sudbury, Ontario. To train for this event, ironically, I was kicked out of the Lethbridge YMCA for bad behaviour. Now, nowhere to train and no other public gym in Lethbridge that had an Olympic Weightlifting bar, I was toast – no doubt deserving. Barbara set to work. Despite things like e-mail etc. not available at that time, she somehow established were we could purchase an Olympic Bar – York, Pennsylvania – then she found a dealer in Ontario. Great, but with what little funds we had, she ordered the Bar. Then, locating a training site. She found a small garage with a gas heater in the neighbourhood. I made a lifting platform and made a crude training schedule. Another challenge — money to get to Sudbury, Ontario — with the help of Reno and friends, some funds were raised to account for the entry fee and air travel. Again, when things go off the rails, when things are looking ugly, that's when we have to "Dig-In". Failure is not an option.
As for the cycling goal and fundraiser – the plan 200,000 kilometers by 2023, my 87th birthday. The ride total as of April 17 is 129,104 kms. "Bring it on – it's for the Jets". We missed your presence at the Academy Awards Fund Raiser this year. I believe it's the first one you have missed in the 14 years of the Academy. Thank you, Greg, for your support, chronicling the story of the Vauxhall Academy of Baseball. Stay Safe, stay classy. This note was written in my Jets uniform complete with baseball cap.
Respectfully Yukio & Barbara Kitagawa