Retlaw Prairie 4-H Beef Club – It's Show Time
Posted on June 16, 2022 by Vauxhall Advance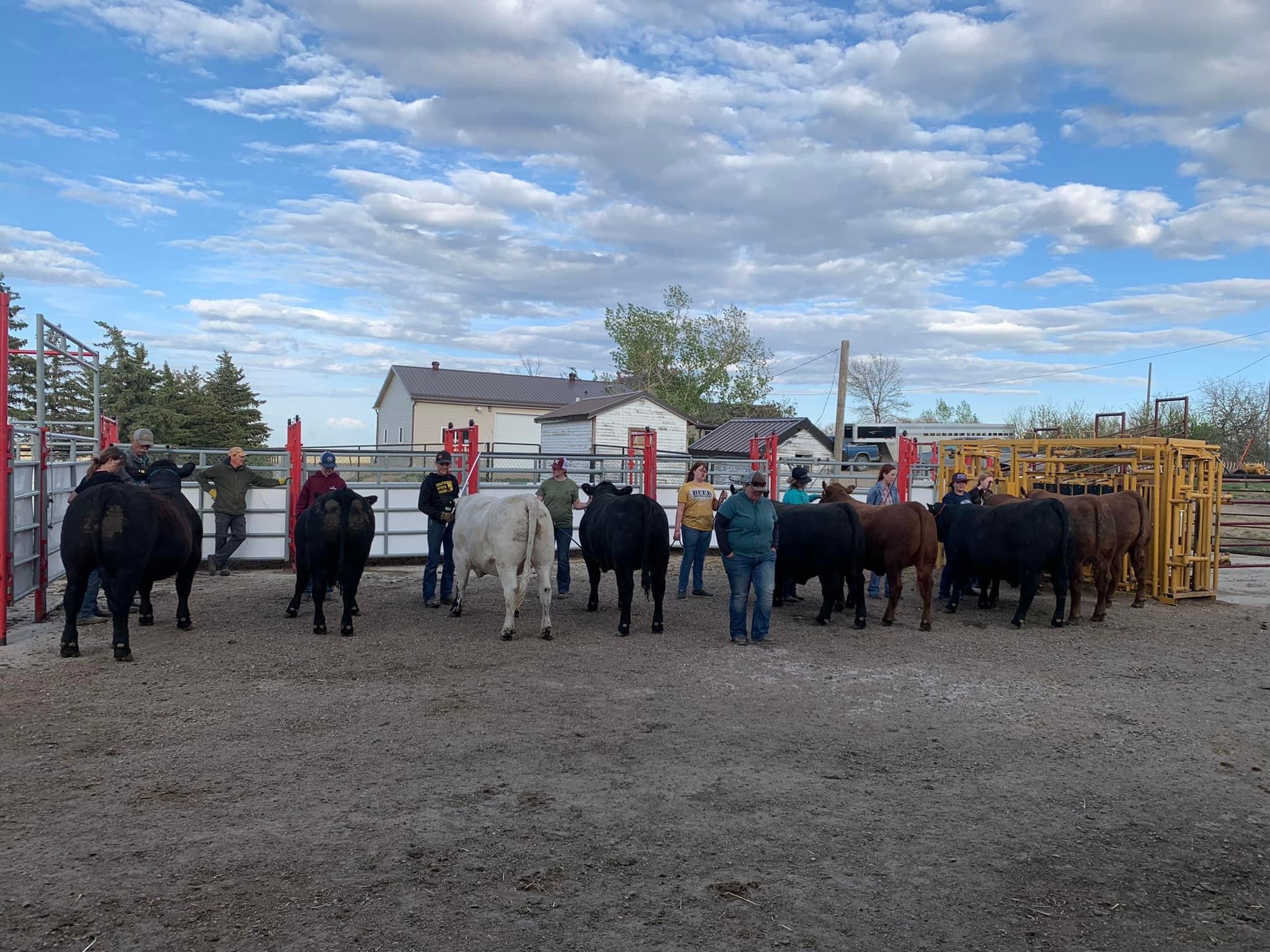 ADVANCE PHOTO SUBMITTED BY RETLAW 4-H
By Cason Van Hal
Club Reporter
It's hard to believe that it is show time already! After having two years of virtual shows, self-marketing and online sales, it is so exciting to be back in person! Members from all six clubs in the district participated in the Show and Sale June 9, 2022 and June 10. 
Female breeding projects were shown at 6 p.m. on Thursday evening. Sheep were shown first followed by the cows. On Friday, beef was weighed-in and then it was sheep market projects. The Parade of Clubs opened the show at 10 a.m. and the show started immediately after the Parade of Clubs. Members from Retlaw Prairie 4-H, Hays 4-H, Bon Ayr Beef 4-H, Grassy Lake 4-H, New Ewe 4-H, and the Taber Corn Dawgs 4-H Clubs all participated in the District Achievement Day this year. The Taber Corn Dawgs gave a Canine Demonstration in the show ring. Corn Dawgs also had their LEGO and STEM projects on display in the foyer. Small Engine projects from both the Taber Corn Dawgs 4-H and Retlaw Prairie 4-H were also on display. 
To read the full story, pick up a Vauxhall Advance issue or subscribe to an ePaper digital subscription! You can sign up for digital or traditional subscriptions on vauxhalladvance.com by clicking subscribe under ePaper on the home page.