Ag disaster still in place for M.D. of Taber
Posted on August 3, 2022 by Vauxhall Advance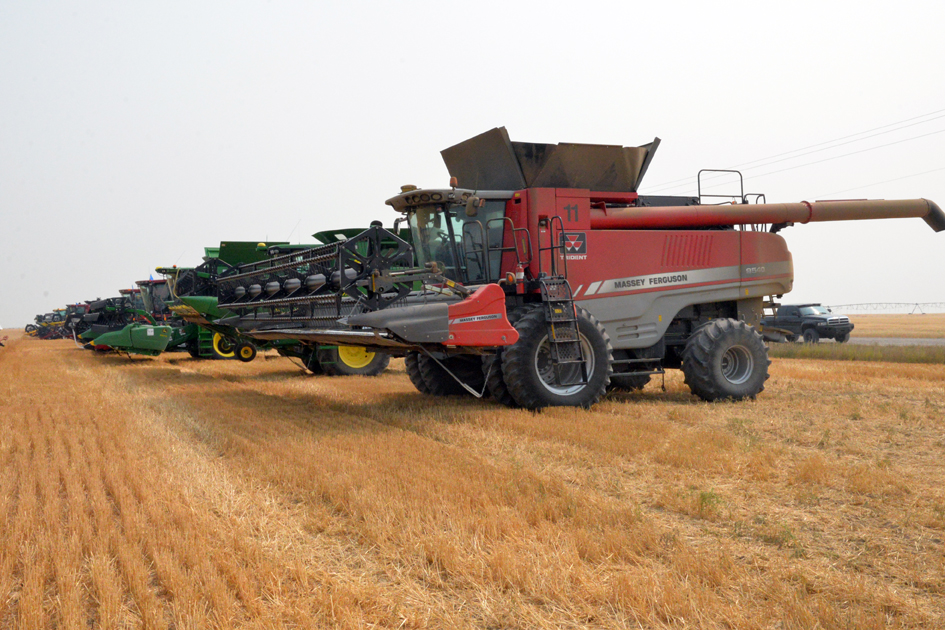 ADVANCE FILE PHOTO
By Cole Parkinson
Vauxhall Advance
cparkinson@tabertimes.com
Since declaring an agricultural disaster in June, the Municipal District of Taber has seen quite a few different rainfall events. Thanks to that rain, farmers and ag producers have received some relief from the harsh, hot, dry summers of the past several years in southern Alberta.
"We did some homework and put this memo together for council," explained Jason Bullock, director of Agricultural Services at council's July 19 meeting.
The memo stated "Administration inquired with RMA, who authored the guide and manual with respect to declaring a municipal agricultural disaster, to better understand the process of rescinding/ending a declaration of municipal agricultural disaster. If council would like to see an end to the current declaration of municipal agricultural disaster administration suggests, from a process perspective, a simple resolution/motion of council deeming that there is no longer a state of municipal agricultural disaster within the Municipal District of Taber or simply rescinding the resolution declaring a municipal agricultural disaster."
"I know that since we made the declaration we've had lots and lots of rain. When I look at the moisture report, the only concern that I have is still the pasture conditions, which in the south only 22.5 per cent is still poor and 59 per cent is fair. I don't know what happens on the grazing reserves or what's going to happen," said Reeve Merrill Harris. "I know there hasn't been a whole lot of pasture growth out there."
Others agreed that while the rain definitely helps, it's not like conditions have returned to perfect overnight. Several of the industries in the M.D. are still experiencing the effects of the dryness the municipality has seen over the last few years.
"Up until this last (rain), we were just okay. The moisture was 22 per cent, nothing was in excellent. We will be taking our cattle out a couple of weeks early and hopefully, we get the good grass seed bank going. We're not in dire straights anymore with yesterday's rain because that will keep the grass green and not withering away. Our situation is back to probably just above average, but nothing more," added Coun. John DeGroot. "We could make a statement to the effect that we're thankful we're out of dire straits, but I don't think we have to be in any situation to rescind that motion because we absolutely did the right thing. Just grateful we're in better shape."
Council was also surprised removing the declaration was overly complicated. And since no clear method is in place to rescind it, administration recommended keeping it in place.
"I find it surprising there is no mechanism to remove it. I think there should be a mechanism to remove it because we do live in a place where things change, and they have. I think we should be removing it," stated Coun. John Turcato.
To read the full story, pick up a Vauxhall Advance issue or subscribe to an ePaper digital subscription! You can sign up for digital or traditional subscriptions on vauxhalladvance.com by clicking subscribe under ePaper on the home page.