Blue Jays make moves at the MLB Trade Deadline
Posted on August 12, 2021 by Vauxhall Advance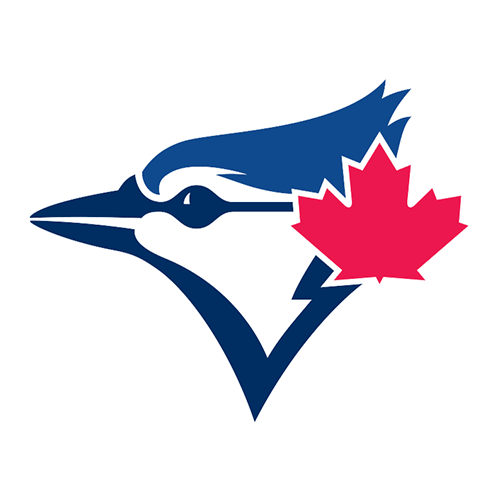 By Cole Parkinson
Vauxhall Advance
cparkinson@tabertimes.com
MLB teams are now in the stretch run as they vie for one of five playoff positions in each league.
In the American League East, the Toronto Blue Jays made several moves before and at the deadline as they continue to fight their way to either the AL East Division crown or one of two Wild Card spots. The Jays pretty much had to rebuild their bullpen from scratch. Beyond Jordan Romano, the bullpen was left in dire straights due to multiple injuries and poor performances.
Reliever Adam Cimber and outfielder Corey Dickerson were acquired from Miami in late June, while they also made a deal that saw first baseman Rowdy Tellez and a minor league sent to Milwaukee for reliever Trevor Richards. So, with two new arms already in the pen, the Blue Jays still had plenty of work to do and, the front office got to work.
The first deal they made saw catcher Riley Adams shipped to Washington for reliever Brad Hand, who is on an expiring deal. Hand hasn't been his usual shutdown self this year while in Washington, but he has been reliable so far in Toronto. As of Aug. 9, over his last 15 games, the 31-year-old has an 1-3 record with an 6.17 ERA, which includes 11.2 innings pitched, eight earned runs, seven hits, six walks, and 12 strikeouts.
While only four of those games came in a Blue Jay uniform, he's had three decent outings (zero earned runs, two hits) and a bad one (two earned runs, two hits).
I still really like this move. Sure, Hand's contract expires at the end of the season, but he's proven to be a great back of the bullpen arm in the past, and if he can come close to that again over the final months of the season, that's great news. Adams was lower on the catcher depth chart, so it makes sense to move on from him and acquire Hand for the playoff push.
The Jays also made a deal with Arizona to acquire reliever Joakim Soria for two players to be named later. Soria has only made one appearance with the Jays where he pitched one inning, allowing no hits, no walks and striking out one.
He was then placed on the 10-Day IL with right middle finger inflammation. The 37-year-old has been in the league since 2007 and has a career ERA of 3.06, though this season he has struggled and currently carries a 4.15 ERA. When he comes back, he figures to continue to be middle relief, though if he pitches well, I don't see why he couldn't see some late-game action.
In the biggest move of the day for Toronto, they made a trade with the Minnesota Twins for their ace Jose Berrios. The Jays in turn sent off two of their top five prospects — SS/CF Austin Martin and pitcher Simeon Woods-Richardson.
Now, when the trade was first announced, I wasn't a huge fan. Berrios is a great pitcher, don't get me wrong, but when you see the Los Angeles Dodgers getting Max Scherzer and Trea Turner for less than what the Jays gave up, it's hard to stomach. Berrios has an extra year of control after the 2021 season, so that's tons of value and he's only 27. To me, it seemed a tad bit steep of a price for both prospects for only Berrios. If Twins' injured reliever Taylor Rogers had been included, I would have liked it a lot more, but he wasn't. Still, I get why they did it, and the longer we get from the deadline, the more I've grown on the trade.
The Jays have tons of prospects still, so they obviously didn't hate giving up both of these players, and they're both prospects in AA, so there is no guarantee either of them ever does anything at the Major League level. Martin has shown virtually no power in AA and Woods-Richardson has struggled this year. Berrios, meanwhile, has been really good this season. As of Aug. 9, he sports an 8-5 record, a 3.23 ERA over 133.2 innings, 139 strikeouts and a WHIP of 1.03.
Those are great numbers, and he no doubt will help the Jays as they try to reach the postseason. With lots of games left against the AL East, Berrios, along with the rest of the starting pitching staff and bullpen will be leaned on heavily in order to get the team over the hump. The team's offence has been clicking for the better part of the 2021 season, so there isn't much concern there.
Any way you look at it, fans were clamouring for more pitching and the front office delivered exactly on that.
A six-man starting rotation of Berrios, Hyun-Jin Ryu, Robbie Ray, Alek Manoah, Ross Stripling, and Steven Matz is pretty good. It's easily the strongest staff they've had since the 2015 season where they acquired David Price at the deadline. And that trade shows exactly what can happen when you trade prospects for a bonafide major leaguer. None of the prospects shipped off at the 2015 deadline have been able to stay on Major League rosters consistently.
With the bullpen remade, there's a chance we see Nate Pearson called up up for a late-inning role and they may even potentially get Julian Merryweather back at some point, it looks even better. The good news beyond the 2021 season is this is a young ball club that should be competing for the AL East division for years to come. Having Tampa Bay, Boston, and New York in the division doesn't make it easy though, and they'll need to fight every single year just to make it to the postseason.
With several weeks left in the season, and with the Jays on fire, postseason positions are still available, which should lead to lots of fun baseball until the end of the season.  And with the team back in Canada, I expect there to be tons of excitement.