Taber-Warner MLA Hunter targeting red tape
Posted on July 4, 2019 by Vauxhall Advance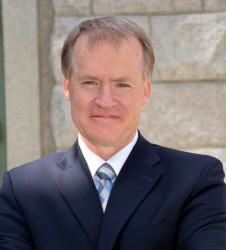 By Trevor Busch
Vauxhall Advance
tbusch@tabertimes.com
Plowing full steam ahead with a battery of legislation designed to stimulate job growth and enhance economic recovery, the UCP's Bill 4 is targeting red tape reduction in the province.
Introduced in late May, the Red Tape Reduction Act is designed to slash what the government terms unnecessary regulations and administrative requirements.
"It gives us the ability to set up a vehicle by which we can start reducing the regulatory burden by one third, and reducing some of the compliance costs that our job creators are having to deal with in this province," said associate minister of Red Tape Reduction Grant Hunter, who is also the Taber-Warner MLA. "So this is the goal of that bill. It also puts into law creating a culture within government that we are serious about reducing the regulatory burden that is stopping our job creators from doing what they do best, which is create jobs."
Part of Hunter's responsibilities will be tabling an annual report on any of the cuts that have been made.
"In the new year — we'll have a report every year starting in 2020 — that will be presented to the legislature, so it will be public, and will provide the legislature with an outline of what we've done, and how we're moving forward."
Preliminary work on the file has identified an estimated 473 Acts and 1,117 regulations to be reviewed, more than half of which would impact private sector business.
"Every aspect of government is under the purview of my ministry," said Hunter. "We are going to be looking in every nook and cranny for any red tape that can be reduced."
The UCP and Premier Jason Kenney campaigned on reducing regulations by one third over four years, and Hunter outlined the province is using the example of B.C. as the "gold standard" of successful red tape reduction.
"B.C. did this so successfully — they've actually been working on it for 16 years — but they were able to be successful in reducing the regulatory burden by 49 per cent in 10 years. So it's their model we're actually using, in order to be able to activate kind of a gold standard. I'm quite impressed with what they've been able to accomplish. We're using their best practices, and we're learning from their mistakes as well."
Locally and across the province during the spring election, Hunter reports he heard a lot from Albertans about a need to reduce the regulatory burden.
"I really think based upon the door-knocking that I did — I door knocked in 33 different ridings during the election, and prior — I heard on a regular basis people in general are concerned about the layering effect of the regulatory burden, and how that takes away businesses, and takes away jobs. They're quite excited about the prospect of being able to tackle this issue. The bureaucrats are even telling us they're quite excited about it, too."
As part of the Red Tape Reduction Action Plan, the province has launched CutRedTape.alberta.ca with a submission form for Albertans to provide feedback on their encounters with red tape, and suggestions on how to get rid of it.
The Red Tape Reduction Act was passed on June 10.