UCP continuing job push; Schow
Posted on August 15, 2019 by Vauxhall Advance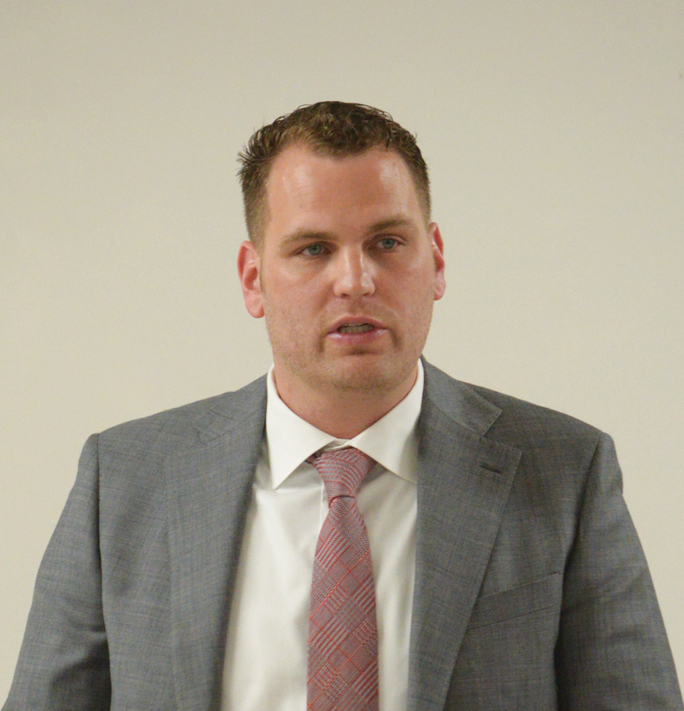 ADVANCE FILE PHOTO
By Cole Parkinson
Vauxhall Advance
cparkinson@tabertimes.com
Since taking over as the provincial government in April, the United Conservative Party is continuing their push to create a better environment for jobs in Alberta. 
During the campaign before the provincial election, Jason Kenney had promised to cut corporate taxes down to eight per cent from the current 12 per cent. 
Under Bill 3, the Job Creation Tax Cut Act, the corporate tax rate dropped on July 1 from 12 to 11 per cent and a further decrease to 10 per cent is expected on Jan. 1, 2020. 
Another two cuts would happen at the beginning of both 2021 and 2022.
"Again, promise made, promise kept with the UCP. We had over a million people vote for us in the election for a very robust policy document. Supporting job creation was centric to that. The three-word slogan was jobs, pipeline and economy," said Cardston-Siksika MLA Joseph Schow.
With this tax cut, the UCP could have an estimated additional 55,000 jobs created in the province. 
Schow says the bill has allowed for businesses to once again view Alberta as a viable and prosperous place to set up shop.
"We are seeing legislation come forward now that is allowing businesses to come back to Alberta and for those here to reinvest in themselves to create jobs. That is not the government's job, the government doesn't create jobs. The government creates an environment where job creators can come and do something spectacular. It's something Albertans have been doing for generations. It's something my ancestors did and it's what people around the world and the country come to do," he explained. "With job creation at the centre of this government's agenda, we have already put measures in place to ensure that it happens." 
For the month of July though, Stats Canada has shown that 14,000 full-time jobs were lost and the unemployment rate had increased by 0.4 per cent to seven per cent compared to June.
Another factor of this stems from the UCP's goal of slashing red tape in the province. 
Taber-Warner MLA Grant Hunter was appointed as the Associate Minister of Red Tape Reduction and the group has been consulting with Albertans to highlight burdens in the province.
"The main goal is to reduce regulatory burden by one-third. Whatever the regulatory burden is, we're going to take account first, and then once that account is done, we'll have a baseline. A lot of this stuff is based on the model that they have in B.C. B.C. was successful in that they were able to reduce regulatory burden by 49 per cent in 10 years. So they have had the gold standard when it comes to a red tape reduction strategy. Most places in the world have a red tape reduction strategy or something that they're doing to address these issues," said Hunter in an earlier interview with the Advance. 
Premier Kenney has also said he wants ministers and the public service to use their discretion and be flexible in how they go about reducing red tape.
Schow says in door knocking on the campaign trail, red tape burden was a major issue brought forward by constituents in Cardston-Siksika. 
"I'm absolutely excited about that (Bill 4, Red Tape Reduction Act). I used to work with Associate Minister Hunter and it was a big thing he focused on for a very long time. He was the labour critic when in opposition. Every time we would go to a door to talk to somebody they would say the government was making life harder for us. So we campaigned on this promise to get the government out of the way. The Red Tape Reduction mandate was a big portion of that," he said. "My constituents are talking to me every day about little things to big things that the government can do to get out of their way to make things easier. We're excited to move forward with that. We are doing consultations on a regular basis to make sure we get as much input from the public as possible. Frankly, it is their lives we are trying to make easier."
One sector of the Alberta workforce that is looking for a boost is the oil and gas industry.
"We want to support investment across the board in this province and diversify. There is no question that oil and gas have been a staple of Alberta's economy. We want to ensure producers know this government is not going to be standing in their way. This government is not going to hit them with unexpected royalty reviews, isn't going to implement some arbitrary tax on them like the NDP did with the carbon tax," said Schow. 
Moving forward, Schow is confident the moves the UCP have made will be viewed positively by the entire business community including oil and gas which will lead to more economic balance.
"We want to send a message across the board to businesses of all kinds that Alberta is open for business. And we are a government dead set on keeping its promises unlike the previous government that increased the debt by leaps and bounds, saw massive debts run year over year with no intentions of balancing the budget. That wasn't a government we could count on to keep their promise," he said. "We are doing the complete opposite. We are keeping our promises and make sure Albertans feel like Alberta is the province they can come back to and stay in."