Enchant School staff excited by bump in new students to start year
Posted on September 12, 2019 by Vauxhall Advance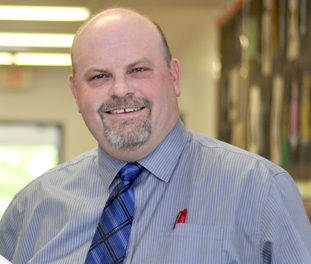 Kelly Schmidt
By Cole Parkinson
Vauxhall Advance
cparkinson@tabertimes.com
Students and staff are back within the walls of Enchant School for yet another school year.
While last year saw a flatline in their enrolment numbers, this year Enchant School will see more students walking their hallways.
"Our enrolment is up, which is fantastic. That is the bright spot and of course, we lost a few kids but we also gained a whole bunch which is awesome. We have three or four new families to the school which is really exciting," said Kelly Schmidt, principal of Enchant School.
A handful of new students is a welcome sight to staff, all of which have returned and no new teachers have joined to start the 2019/2020 school year.
Programming has also been steady from last year as only minor changes have been applied.
With the math intervention program being introduced last year, staff felt a shift in when the program started would be beneficial moving forward.
"We have just switched things around in our day so intervention program now is in the morning instead of in the afternoons. We triple graded our junior high just because we have smaller numbers so that was one change we needed to make," added Schmidt.
Other improvements around the school were also added over the summer.
A safety concern near the playground outside and lighting behind the school's stage were both addressed during the two months where staff and students were out of school.
"They put in a new retaining wall next to our playground. We had a couple of safety issues that we wanted to be addressed so they took out the old stuff and put in a brand new retaining wall. It keeps our sidewalk and retaining wall down to the playground," explained Schmidt. "Now we don't have any safety concerns and that is fantastic. They also did some lighting improvements behind our stage for when parents and kids are back there. It is easier to see back there now."
To welcome students, parents and staff back for the school year, the school will be hosting a barbecue after their Terry Fox Run on Friday afternoon.
"We have our Terry Fox Run and welcome back barbecue this Friday (Sept. 13). We are starting at 10 a.m. and we'll do our run over at Enchant Park and then we come back to the school and do burgers and stuff for families," said Schmidt. "We're excited and ready to have a great year. We are looking forward to everything that goes on during the year."