Bow River candidate questions
Posted on October 17, 2019 by Vauxhall Advance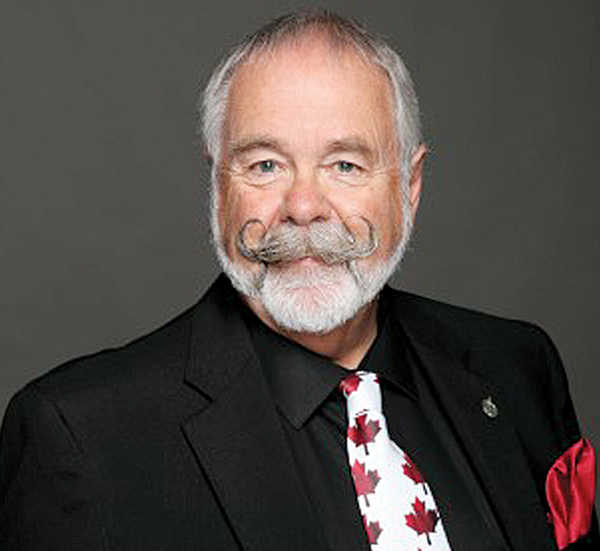 Martin Shields
For the upcoming federal election on Oct. 21, The Vauxhall Advance submitted questions to each of the candidates for the Bow River riding. Unfortunately, the Advance was unable to get answers from Green Party candidate Hendrika Maria Tuithof de Jonge, Liberal candidate Margaret Rhemtulla, Christian Heritage Party candidate Tom Lipp and People's Party of Canada candidate Tom Ikert.
What do you see as the top three prioritized issues facing the nation?
I hear about affordability all the time in Bow River, and my Conservative colleagues are hearing the same thing across the country. I think that if you work hard and play by the rules, you should be able to buy a home, save for retirement, and care for your children and parents as they age. Right now, too many Canadians are treading water financially. Too many seniors on fixed incomes are struggling to get by under Justin Trudeau. We need to cut taxes and let Canadians get ahead. I'm proud that we are a hardworking country — we just need government to get out of the way.
Part of achieving that goal is eliminating the carbon tax, scrapping anti-energy legislation like Bill C-69 and C-48, and asserting federal jurisdiction where necessary to get pipelines built. That's a top priority and the first thing a Conservative government will do.
We also need to get our ag products to market again. Justin Trudeau has failed to handle the situation with China. Many canola bins are full, and the new crop is coming off with no where to put it. We need real leadership to get our trade situation under control and working again.
What makes your party platform stand out from the rest of the parties?
We have a real plan to get Canada's energy sector working again. Oil and gas has been villainized and stomped on by Justin Trudeau's government. Our plan will put a stop to that. We're planning to build a national energy corridor. We're going to scrap the carbon tax and anti-energy legislation. We're going to make Canada energy independent by 2030.
We also have a plan to secure our borders and put a stop to the illegal crossings. We have a plan to fix our trading relationships and get our ag products to market. We will cut your taxes and get government out of the way.
We have an environmental plan that gets rid of the carbon tax, and will take real action by ending the practice of dumping billions of liters of raw sewage into our waterways.
We know our military veterans deserve the utmost respect for their service, and we will provide the best possible services for veterans and their families.
Unlike the Liberal plan, ours has been fully costed by the Parliamentary Budget Officer. It's a realistic blueprint for a better Canada. I'm proud of it, and I think Canadians understand it's what this country needs.
How would you balance taxation with public services/program delivery?
We need to live within our means and stop the out-of-control spending. That doesn't mean massive cuts — it means having respect for the taxpayer. We wouldn't give Loblaws $12 million to buy refrigerators like the Trudeau Liberals did — and we will cut another $1.5 billion in corporate welfare on top of that. We won't send a quarter billion dollars to an Asian Infrastructure Bank to build roads and bridges overseas (!). Unlike Justin Trudeau, our Conservative leader Andrew Scheer isn't going to take $200,000 vacations to the Bahamas. Justin Trudeau has no respect for your tax dollars. These are the same old entitled Liberals we have seen time and time again.
By balancing the budget and living within our means, we pay less interest on the debt. That interest money could be going to supporting our veterans, funding essential services, providing tax relief — you name it. That's how you balance taxation with public services. You govern with fiscal responsibility. That's what a Conservative government will do.
What have you been hearing from your constituents for concerns specific to the region and/or the country?
Scrap the carbon tax and anti-energy laws the Liberals have passed. Get a pipeline built. Get our ag products to market, and get the general public to understand the great things farmers and ranchers do everyday (quit picking on the cattle industry). Stop the illegal border crossings. Take action on rural crime. Probably the one I hear most: we need to defeat Justin Trudeau and elect a Conservative government in October.
Where do you see Canada's role on the world stage?
I want Canada to be in a leadership role in the energy sector. The world needs Canadian oil and gas, and we should be supplying it. We have the best ag products in the world, and we should be sending them to consumers everywhere. We need to look for ways to strengthen our trade relationships and open new markets.
We need to stop trying to earn applause by telling UN audiences in Europe what they want to hear like Justin Trudeau does (reminder: he told a foreign audience we need to "phase out" our oil and gas sector). Under Stephen Harper, we did what was right, even if it wasn't always popular. We need to stand up for those who value freedom, democracy, and the rule of law.
I think at this time we need to show strength and resolve on the world stage above all else. That includes standing up for our arctic sovereignty, recognizing Jerusalem as the capital of Israel, and listing Iran's Islamic Revolutionary Guard as a terrorist entity.
Justin Trudeau has hurt our international reputation. I believe a Conservative government will make Canadians proud.