Financial literacy course coming next week
Posted on September 17, 2020 by Vauxhall Advance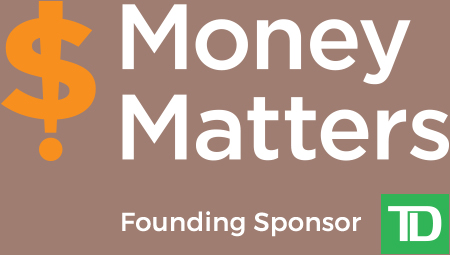 PHOTO FROM ABCMONEYMATTERS.CA
By Cole Parkinson
Vauxhall Advance
cparkinson@tabertimes.com
A program focusing on improving financial literacy is having another course for adult learners in the region on Sept. 23.
ABC Money Matters is hosting another course for Taber and area residents coming up on Sept. 23 and Oct. 8 after hosting their first on Sept. 11.
"Money Matters is an introductory financial literacy program. It has been around for about 10 years and we have been working very closely with TD Bank the entire time. It's an amazing program that really focuses on bringing confidence to adult learners when talking about managing their money. We've run it for over 35,000 adults over the last 10 years and we've found time and time again it's been a really good gateway to improved financial management, confidence and making good decisions around money," explained Mack Rogers, ABC Life Literacy Canada executive director. "What we really want to stress is managing money and numerous skills are something a lot of Canadians struggle with. Fifty-five per cent of Canadians have a struggle with numeracy so we want to reduce the stigma. We want people to be okay with not being strong with money and not being strong with numeracy skills, particularly in this day and age where our income is changing so rapidly due to the pandemic. It's okay to ask for help and we highly suggest people look for programs like Money Matters to reengage."
Much like any other learning opportunities, Money Matters has had to adapt to today's world as the COVID-19 pandemic has continued to make in-person meetings challenging.
Despite those setbacks, ABC Money Matters has been able to offer people the chance to improve their financial literacy from the comforts of their own home.
"Most of the time, over the last 10 years, it has been workshop based because we focus on adult learners. So adults, for whatever reason, who struggle with reading and writing so the books are written at a Grade 6-8 level, which is what we call a literacy level 2. The best way for many of us to learn is in-person, in a workshop, with tutors and often with TD Bank volunteers. As you can imagine, COVID has really changed the landscape of adult learning and all learning in Canada. We have adapted it for two different ways of delivering it — one is currently running what we are calling a virtual classroom. It's essentially a Zoom classroom or a webinar. We will be launching the program online in the fall of 2020," continued Rogers.
As far as the first session on Sept. 11 was concerned, reports came in saying it went very well from both instructors and students.
"It went really well, we heard really good things about it. We didn't use a TD Bank volunteer at that one, it was part of the learning curve. But we have started the conversation around financial literacy and we've heard a lot of great sharing of ideas between the learners and the instructors," added Rogers.
With the program being put on with the partnership of Taber Youth Employment, Rogers stresses those looking to get into the program should reach out soon before the class reaches capacity.
"You can go directly to (Taber and District Community Learning Association) and the Taber Youth Employment program is the best way to sign up. You can also download our resources off abcmoneymatters.ca whenever you are interested in looking at it. We do have an online tool as well. We highly recommend to reach out with the Taber Youth Employment Program."