Taber-Warner MLA Hunter busy with Red Tape Reduction
Posted on October 22, 2020 by Vauxhall Advance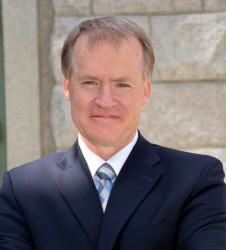 By Nikki Jamieson
Southern Alberta Newspapers
It has been a busy year for red tape reduction in Alberta.
"We've been very successful this first month," said Grant Hunter, associate minister of Red Tape Reduction and MLA for Taber-Warner. "We were able to finish a count of all of the regulations, the statutes, the forms and policies, not just within the government, but also within the agencies, boards and commissions as well. So, this is helping us understand the scope of how big it is." Hunter said there was over 700,000 "hoops" that job creators, innovators and every day Albertans have to jump for, and they plan to reduce it by at least 33 per cent.
"You have to start with something," said Hunter. "We took a look at what B.C. had done, they started under the Gordon Campbell administration, and over a 10 year period, they were able to reduce over 49 per cent. So we said, you know what? This hasn't been done or tried in Alberta — actually it's never been tried in Alberta — and so we thought a good start would be 33 per cent. So this is a start. Once we get to the one-third reduction, we're going to implement a rule, a one-in-one-out rule, which will allow us to if a statute is brought in, a regulation is brought in or a form or policy is brought in, you have to take one out as well. It will help us in maintaining that good competitive advantage over other jurisdictions in the future."
Since the Associate Ministry of Red Tape Reduction has set up, they have reduced "over 51,000 pinch points or regulatory hoops".
With the pandemic, Hunter said the government realized more than ever that they have to get out of the way of their job creators and support small businesses, who tend to be more heavily impacted by red tape.
"(The pandemic) hasn't stopped us at all, in fact its just created more of an importance for us to be able to get in there and root out all of those irritating hoops that Albertans have to jump through," said Hunter. "A lot of the small businesses like restaurants were struggling, people weren't just going out, they were afraid to. So curb-side pick-up became something that most restaurants tried to do in order to keep alive. That was actually an initiative to allow restaurants to provide alcohol through delivery, and actually be able to sell it without even having a food sale. Those were the types of things we did, that we looked at, in order to try to make it a little easier for our restaurants to stay in operation."
"We received lots of feedback from restaurant owners saying that one change alone, that one red tape reduction change alone, was one of the things that helped them to stay afloat."
The associate ministry will be tabling their first annual report on red tape reduction in late October/early November. Hunter said when they set up the initiative, they said they would be transparent and let Albertans know what they're doing, and he believes the report will help showcase what they've done.
"I think there's been some nay-sayers, even amongst the NDP and some of the other (parties), well, the NDP have been the most vocal about it, saying that you can't do this without harming Albertans or the environment. Well we've shown and proved to them that you can reduce regulatory burdens on Albertans, on our job creators, on our innovators, on every-day regular Albertans. You can do it meaningfully, and you can actually have a value to them, where the NDP don't think you could," said Hunter. "We've actually been showing and posting every initiative that we've done on our website, but we want to be able to put it into a report so people can take a look at it."
The report will feature a dashboard that would compare how Alberta is doing in red tape reduction compared to other jurisdictions like the United States.
Hunter noted the States have been "very bullish" on their work on red tape reduction, but said that Alberta has been able to accomplish more.
"We want investors out there, throughout the world, to know that we are very serious about this, and we're going to make it that we're the freest, fastest moving economy in North America."