Decision on reopening Vauxhall Arena coming this month
Posted on February 4, 2021 by Vauxhall Advance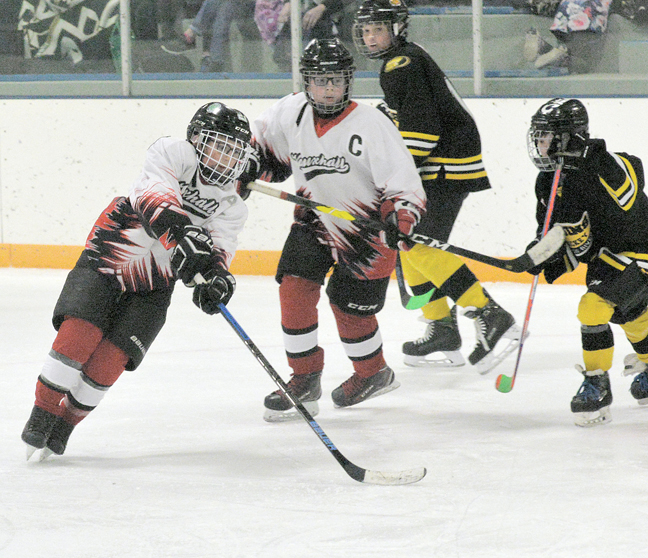 ADVANCE FILE PHOTO
By Cole Parkinson
Vauxhall Advance
cparkinson@tabertimes.com
Since the closure of the Vauxhall Arena on Nov. 13, 2020, the facility has yet to get up to full speed.
While a regular fall sees the rink open in September, the COVID-19 pandemic has delayed and cancelled several events at both the curling and hockey rink.
With restrictions still in place, council began a discussion on the possibilities of having the facility open before spring at their regular meeting on Jan. 18.
"I did talk with the health inspector in the region because the baseball academy has been trying to get into the hall," stated CAO Cris Burns. "I did specify that we need paperwork or some kind of document that covers our backs. We want our insurance to protect us so we need an official document and that was sent Friday (Jan. 15), so it has been received. The baseball academy is allowed to use the hall as an extension of the school. So they will use it during school hours, so that is permitted."
Since VAB is a school-related activity, they were granted permission to start using the Community Hall last week.
In terms of the rink, administration was less certain of when or if it would open again before fall.
"In talking with the health inspector, there are no guarantees but it sounds like there are more positive comments coming on where arenas may be going. We did have a brief discussion around the arena and there is a certain situation recently with a neighbouring arena. I can't promise, but I feel that they may let minors in to at least get some exercise. I'm not suggesting we slam the doors on the arena but if the government comes out and puts another restriction of two weeks or a month, my recommendation is to pull the plug," continued Burns.
Hockey Alberta announced last week a decision would need to be made by Feb. 1 about whether they would continue planning league play.
"It also will not end Hockey Alberta's work with the Government of Alberta, Alberta Health and Alberta Health Services to implement a relaunch plan for our sport," reads a press release from Hockey Alberta. "Hockey Alberta remains focused on working with government officials to develop a plan that will permit teams to return to practice and eventual game play and keep our youth active for their physical and mental well-being. To date, representatives of Hockey Alberta have met with Alberta Health and Government of Alberta representatives on several occasions, as recently as last week. Discussions have focused on how hockey can be relaunched in a way that ensures the safety of all participants."
On Feb. 2, Hockey Alberta announced the conclusion of AAA, AA and tiered league games for the 2020-21 season, which includes the Central Alberta Hockey League (CAHL).
"The government's announcement provided a four-step timeline for when business and other activities – such as hockey and other team/ youth sports — could be allowed to return to operations. Transition from one step to another will be based on provincial hospitalization numbers. Step 1 starts on February 8. The earliest hockey could return would be March 1. Hockey Alberta is disappointed by the government's announcement. Our senior leadership team has been involved in ongoing discussions on what a safe and inclusive relaunch plan could look like for our sport. Hockey Alberta will continue working with government and health officials to develop a relaunch plan that allows for hockey activities and keeps our youth active for their physical and mental well-being," reads a release on the Hockey Alberta website.
While that decision has been made, the opening of the Vauxhall rink would be more about allowing kids a chance to put on their skates to get some exercise.
"I would hate not being able to see them back on," said Coun. Kim Cawley.
With no announcements of restrictions being lifted before Jan. 18, and no council meeting until Feb. 16, council elected to move discussion until this month.