New curriculum suffers from lack of teacher input; Schilling
Posted on April 15, 2021 by Vauxhall Advance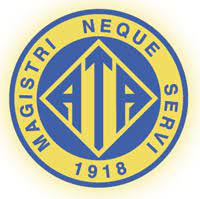 By Cole Parkinson
Vauxhall Advance
cparkinson@tabertimes.com
After a survey was forwarded within the Alberta Teachers' Association (ATA) around the UCP's new Kindergarten to Grade 6 curriculum, results have not been positive.
Preliminary results of the ATA survey show 91 per cent of teachers are "unhappy with the draft" with 90 per cent of elementary teachers stating they are uncomfortable teaching the new curriculum, and 95 per cent of principals stating they feel uncomfortable supporting it in their community and school. The ATA states "over 3,500 teachers, including school and central office leaders, completed the survey between March 29 and April 7, 2021."
The UCP says the new curriculum renews focus on four main themes — literacy, numeracy, citizenship and practical skills. 
The provincial government states this will provide students with a strong base of essential knowledge of future learning.
"The new curriculum delivers on our commitment to Albertans to refocus learning on essential knowledge and skills in order to give our children the best possible chance at success. Parents and teachers have waited a long time for this, and I'm pleased to say we've delivered," said Adriana LaGrange, minister of Alberta Education earlier this month.
The ATA has now stepped forward expressing its concerns about the draft curriculum.
"We wanted to give teachers time to review the documents and provide their feedback to us since the government failed to engage teachers in the curriculum process. But the preliminary data is overwhelming —this draft curriculum is fatally flawed," stated Jason Schilling, ATA president, in a media release.
"Teachers are the experts. Teachers know what will work in a classroom and what will not, and they are overwhelmingly telling us this curriculum won't work for Alberta's elementary students."
Within the survey, teachers provided several written comments about why they were unhappy with the new curriculum.
"This curriculum is developmentally inappropriate and will cause kids to get frustrated with learning and to develop a bad attitude about school," reads a comment from one respondent.
"This is such a huge step back for education in Alberta. We're being asked to teach developmentally inappropriate curriculum and it goes against my professional judgment. A large number of my students are ESL and/or have various learning difficulties. This curriculum seems to forget the age and abilities of the students at their various grade levels. Very disappointing," reads another comment. 
"The new curriculum is out of date, meaningless and irrelevant," adds another respondent.
Cardston-Siksika MLA Joseph Schow came out in favour of the new curriculum stating it was a much-needed update.
"Alberta's new curriculum is focused on teaching essential knowledge and skills. After years of declining student academic performance in literacy and Math, the new curriculum will renew the importance of teaching foundational knowledge across all subjects to better prepare students for success. It has been almost 30 years since some subjects in K-6 have been updated. The world has changed, and so should our curriculum. Alberta's new curriculum is founded on four key learning themes — literacy, numeracy, citizenship and strong practical skills."
The ATA stated their belief is Alberta teachers weren't involved enough with the development of the new curriculum.
"It is clear the problem with this curriculum is teachers were not sufficiently engaged in its development and their concerns were not addressed. The feedback shows the government has failed its own mission. 
"If the government is serious about producing a strong curriculum, it needs to listen to what teachers are telling them," added Schilling. 
He also stated the ATA will continue providing updates and a final report to the provincial government and the public.
With the curriculum not being implemented until the 2022-23 school year, feedback from Albertans is available until Spring 2022. 
Anyone looking to give feedback on the draft curriculum can visit http://www.alberta.ca/curriculum-have-your-say.aspx.