MP Shields asked to remove pro oil/gas button in House
Posted on June 3, 2021 by Vauxhall Advance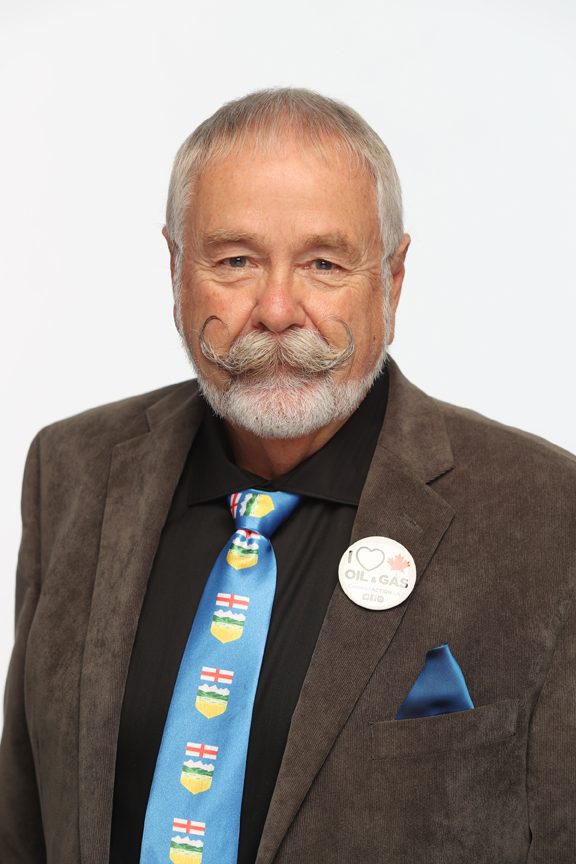 By Cole Parkinson


Vauxhall Advance


cparkinson@tabertimes.com
While MP Martin Shields can be seen wearing his "I heart Canadian Oil and Gas" button regularly, he won't be allowed to wear it in the House of Commons anymore. During House discussions May 25, Shields rose to speak about the Budget Implementation Act, but Alexandre Boulerice, NDP MP for Rosemont—La Petite-Patrie, QC, pointed out pins or buttons with messages were not allowed except for special days.
"I listened carefully to my colleague's speech. At one point, I noticed, contrary to the standing order that allows members to wear flowers or small pins to recognize special days in our country, my colleague was wearing a button with a slogan on it. I would like to know whether the Standing Orders of the House of Commons have changed — because I too, have some buttons I could wear from time to time," said Boulerice.
"I thank the member for his point of order. The member for Bow River is well aware, and it has been raised on a number of occasions, buttons are not to be worn in the House of Commons. I would ask him to remove the button, so we can proceed to questions and comments," replied Carol Hughes, the assistant deputy speaker. "There was a point of order raised regarding the member's button he is wearing, which has a message on it. I am respectfully asking that member to remove the button, because, as he is well aware, that is against the protocols in the House. I would ask the member to remove his button, and we will go to questions and comments."
Shields asked if that would apply to any other thing a member may wear in the House.
"As the member knows, there are exceptions for things that mark specific days in the House or specific events, such as the MS Society of Canada sending us flowers and everyone wearing those, but the member's button does have a particular message to it that sends a very clear message not everyone is supportive of," responded Hughes. "Therefore, I would ask the member, as he is very well aware this is a matter raised in the past, to remove the button, so we can go to questions and comments."
Another member expressed concern for continuing to allow Shields to wear his button.
"At this point, the member is using this opportunity, where we are addressing a procedural matter, to further advocate for the political position represented on that button he is wearing," stated Mark Gerretsen, Liberal MP for Kingston and the Islands, ON. "Either he is going to have to adhere to the rules set in this House and being enforced or he is going to have to leave the chamber. I would encourage you not to allow him to continue to advocate on behalf of the position he is trying to advocate for with that button."
"I do want to remind other members not to weigh in into the conversation, unless they wish to rise to do so. This is a matter that has been raised several times with other members as well, and with the member himself, so I would just ask the member to please remove the button, so we can continue on," responded Hughes.
Shields, who was also wearing another decorative pin below the one in question, asked if both had to be removed.
"No, just the one that has the very clear message regarding the positioning of the party," replied Hughes. "I thank the member."