Taber/Vauxhall RCMP investigate double fatal collision on Highway 36
Posted on July 22, 2021 by Vauxhall Advance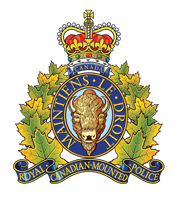 Taber/Vauxhall RCMP, along with the M.D. Fire Department and Alberta Health Services, responded to a head-on collision that resulted in two fatalities on July 16, 2021.
HALO Air Ambulance out of Medicine Hat was also called to assist.
Preliminary investigation shows that a southbound van crossed over the centre line and collided head-on with a northbound van.
A third vehicle was also involved when it was struck by the southbound van on its driver's side. The drivers of both vans were pronounced deceased on scene by EMS and the passengers in both vans were taken to hospital with serious injuries. The driver and passenger of the third vehicle were assessed by EMS on scene and did not have to attend the hospital for minor injuries.
An RCMP collision analyst attended from Calgary to determine the cause of the collision. The collision analyst examines both the scene and the vehicles involved to determine the cause of the collision. The investigation into the collision is ongoing and more information will be made available once it is received.
Taber/Vauxhall RCMP would like to thank their partners in HALO Air Ambulance for transporting one individual to the hospital in Calgary. Taber/Vauxhall RCMP would also like to thank their partner with the ambulance staff with Alberta Health Services for all the care they gave to the patients on the scene.
Taber/Vauxhall RCMP also would like to thank the M.D. Fire Department for all their hard work on the scene, including the work on the vehicles to ensure that medical attention was received by the passengers, traffic control and all their assistance with the RCMP investigation.