Taber/Vauxhall RCMP detachment highlights November work
Posted on December 2, 2021 by Vauxhall Advance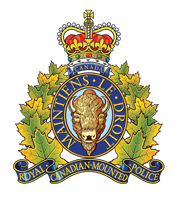 By Cole Parkinson
Vauxhall Advance
cparkinson@tabertimes.com
The Taber/Vauxhall RCMP detachment has had a few busy days at the end of November and they expect it to continue as Christmas comes around.
At the Municipal District of Taber's regular meeting on Nov. 22, Cpl. Brian Weisbrod detailed where the detachment was at heading into early December.
"The detachment is doing good. We just lost a member last week, it was her last shift and she's been transferred to Airdrie, but we're still at our establishment and we're still in the process of hiring one more support staff. The detachment is running smooth and we're ready for winter," he explained.
One particular event brought forward by council was an event in mid-November that saw a heavy police presence between Range Road 160 – 145 and Township Road 90 – 100 as they were searching for a suspect with a weapon in the area.
"There was some concern last week when there was some stuff going on in my area and some citizens were quite concerned about the response time that took place during that. With that, I think it leads people to start to believe that they need to start vigilantism. How do we address that?" asked Coun. John Turcato.
"The vigilante is never a good idea — for a lot of reasons, one is safety," responded Weisbrod. "The public is not trained to deal with that stuff and criminals these days are violent. That one last week involved weapons as somebody was chasing someone because they were on their property and that bad guy decided to use a weapon."
Weisbrod also touched on the response time of law enforcement, which he said was very good.
"As far as response time, I'm not sure what the concern is because our members were out there. They were in the area as soon as we knew about it and actually, from an RCMP standpoint, it couldn't have gone any smoother. We had two police dogs on the way, we had a team just hear the call and say 'we're coming' just because. We had TPS working with us. Our response as far as I'm concerned was pretty good," he said.
"Obviously, the outcome is something that people don't like when you are the victim of a crime. People don't deserve to be a victim of crimes, but that doesn't necessarily mean the police did a bad job, and I don't think the police did a bad job in that particular instance. I think the detachment and the surrounding detachments and members, I think we did a bang-up job, and I'm quite happy with how the detachment performed."
The discussion also moved towards the legal system.
Turcato explained how he felt frustrated over the fact criminals were able to get out of jail quickly and return to crime.
"For myself, the most troubling part of this whole thing is the individuals, one was apprehended and one was still on the lamb, they were known to police. We keep hearing these over and over again and I could see the frustration. I know I'd be totally frustrated as a law enforcement individual with the way the justice system handles them. I think it's very poorly done. It's like a revolving door and that's not your guys' fault, but I can see where it'd be very frustrating," he stated.
"It is extremely frustrating because you know the members they show up to work every day and work as hard as they can," replied Weisbrod. "The results of that work are it's a revolving door. So, we arrest people, they go to jail, and they get released before we're even done the paperwork sometimes. I would like to say there is something I can do about that, but that's the justice system, that's not the RCMP or RCMP detachments."
Weisbrod also gave a shoutout to the local detachment and its members.
"I'm very proud of the members here and I think we do fantastic work, and everyone has a good attitude. They're always out there, it's just frustrating for victims of crime and it's just as frustrating for us when we do our job and we don't see the results, the same as the victims don't."
Turcato echoed that statement and said his dealings with members during the incident in November were more than positive.
"We need to do a better job with crime. And not necessarily with the RCMP and law enforcement, but the legal system needs to be fixed. It's definitely broken," he added.
The RCMP report was accepted as information by council.