New RCMP sergeant at the helm for Taber/Vauxhall RCMP
Posted on April 7, 2022 by Vauxhall Advance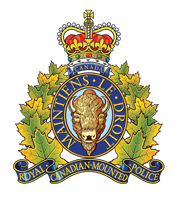 By Cole Parkinson
Vauxhall Advance
cparkinson@tabertimes.com
Sgt. Stu Gemmill has been on the job at the Taber/Vauxhall RCMP detachment for a few months and so far, things are going well. In a delegation to the Municipal District of Taber's regular meeting on March 22, the new sergeant explained how things were going so far.
"How was your first month or two here and what do you see that should be, or is needing more work?" asked Reeve Merrill Harris.
"First month here has been fantastic. I've really enjoyed it and to be honest with you, this detachment is run really well. I've worked in a lot of detachments —Manitoba and Alberta —and this detachment is run really well. With the way they do their reporting and the way they have everything set up —I'm really impressed and I don't see myself changing too much unless there are issues that come up," he answered.
Council also asked Gemmill about a few different issues they see. One was around Rural Crime Watch and where that program was at.
Since the COVID-19 pandemic delayed many of its initiatives, it was asked if things were starting to pick up steam regarding RCW initiatives this spring.
To read the full story, pick up a Vauxhall Advance issue or subscribe to an ePaper digital subscription! You can sign up for digital or traditional subscriptions on vauxhalladvance.com by clicking subscribe under ePaper on the home page.