Vauxhall High School kicks off year with tons of energy and enthusiasm
Posted on September 28, 2022 by Vauxhall Advance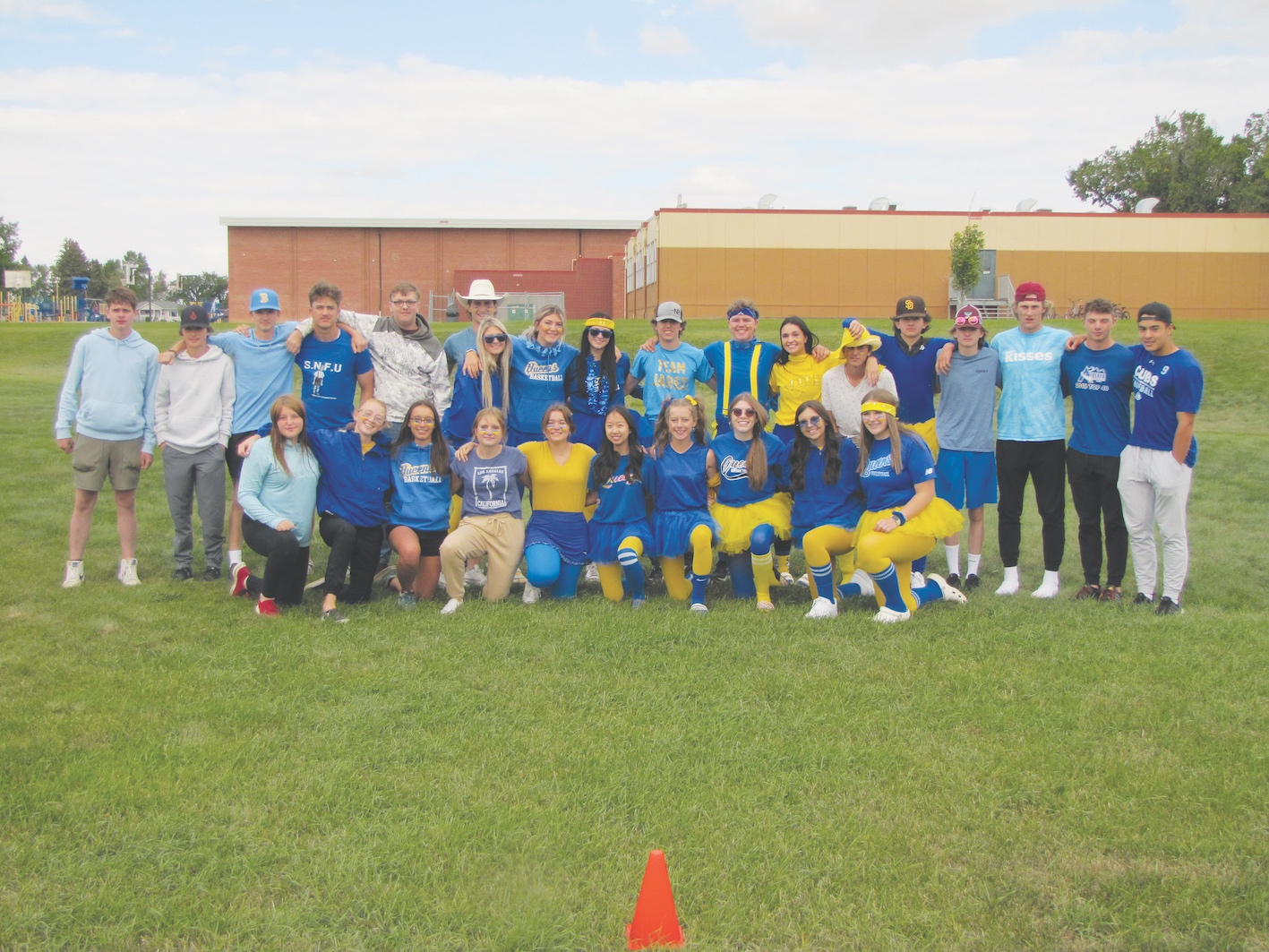 ADVANCE PHOTO SUBMITTED BY TODD OJALA
By Cole Parkinson
Vauxhall Advance
cparkinson@tabertimes.com
After a few years of COVID-19 restrictions, the 2022-23 school year certainly feels like a return to normal. Students and staff at Vauxhall High School have returned and spirits are exceptionally high within the walls as the new year has begun.
"We have had a great start to the school with renewed energy and enthusiasm. It's always exciting to have new students each year as they really add to the school," explained Todd Ojala, VHS principal.
While there are tons of returning staff coming back to VHS this year, the school is also welcoming in a new teacher.
"This year, we have a new teacher on staff. His name is Harold Hornberger and he teaches junior high science, chemistry 20 and various options," continued Ojala.
With school already underway within, VHS has plenty to look forward to not only in September, but also throughout the year. Ojala explained the staff is excited particularly around the fact the community can return to the facility. Throughout COVID, parents and the community was unable to interact within the walls of the school, but this year that changes back to normal.
"One of our main goals this year is to get parents and the community more involved with the school. We have such great parents that are very supportive. We want them to know that this is their school and they are welcome to pop by anytime. We love volunteers and the expertise that parents and the community provides," added Ojala.
Since kids returned to the halls, the school has been able to host several events to kick off the school year. The first week of September saw the school host their usual Spirit Week which featured plenty of fun events.
To read the full story, pick up a Vauxhall Advance issue or subscribe to an ePaper digital subscription! You can sign up for digital or traditional subscriptions on vauxhalladvance.com by clicking subscribe under ePaper on the home page.