Jets' head coach joins Phillies organization as scout
Posted on February 11, 2021 by Vauxhall Advance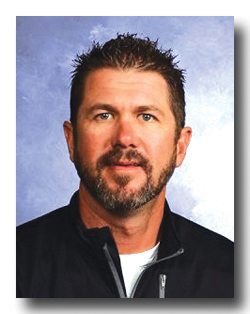 By Cole Parkinson
Vauxhall Advance
cparkinson@tabertimes.com
After 19 years with the Seattle Mariners organization as an amateur scout, Les McTavish has joined the Philadelphia Phillies in a similar role.
With the COVID-19 pandemic sending many professional teams to look deeper into their financials, McTavish found himself without a new scouting contract late last year.
Despite a few months without a contract in place, he found a home with Philadelphia and the move out east is a welcome one for McTavish who is excited to join a new organization.
"For 19 years I was with the Mariners in a similar capacity. With budget cuts and COVID, a lot of contracts weren't renewed late last fall. Contracts run until October 31 so I was kind of in limbo. I had been talking to two or three different clubs to see if there was some interest and luckily the Phillies felt there was a need. I do have a good relationship with two or three people heavily involved with the Phillies and who I'll work with directly. I've known them for a long, long time so the transition has been pretty lucky," he explained. "I'm excited about it and the Phillies have a great organization. They've been really supportive and they welcomed me on board."
While a new role in a new organization may lead to expectations of more time being spent away from Vauxhall and VAB but McTavish still has his eyes squarely focused on the academy.
And with COVID-19 still factoring into the schedule for the upcoming spring season, McTavish is hard at work with the Jets trying to finalize what games will be on tap come March.
"Nothing changes, I'm still the head coach of the academy and that's first and foremost. My role with the Phillies will be simple. I'm acting as a scout in Western Canada and I'll help out wherever I can. But no, it doesn't affect my Jets role at all, if anything, it probably helps."
When games do finally start-up in Canada this spring, the scouting landscape will certainly look different than in years pre-COVID. 
"Oh yes (scouting has changed), in our country for sure. I know the U.S. has kind of been wide open and rocking and rolling but in Canada, I don't think there is anywhere in the country that can play a game right now. Even if it was 25 degrees so I think it will be a lot more individual evaluations. I think it will be a lot more smaller settings as opposed to a giant tournament or things of that nature."