Vancouver Canucks looking to rebound in 2021-22
Posted on August 26, 2021 by Vauxhall Advance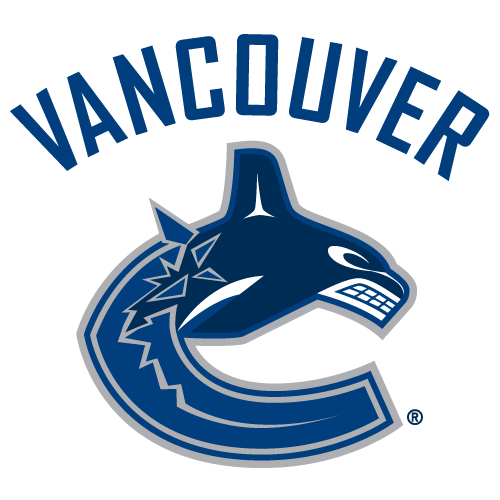 By Cole Parkinson
Vauxhall Advance
cparkinson@tabertimes.com
With the NHL season slated to begin in mid-October, hockey fans are eagerly waiting for their favourite team to hit the ice. With that in mind, let's start looking at each Canadian team and where they stand before the season officially kicks off.
Starting out West, the Vancouver Canucks are hoping to get back to playoff contention after a tough 2020-21 season in the North Division. After making it the furthest of any Canadian team in the 2019-2020 playoff bubble, the Canucks struggled in the 2020-21 season and finished dead last with 50 points. That can be misconceiving though as the team was shut down for several weeks due to a COVID-19 outbreak, and when they came back it was pretty hard to expect them to do much.
With a return to the Pacific Division this coming season, I think the Canucks could be one of the sleeper teams to make a playoff push. It's arguably the weakest division in the NHL, and I don't think the Canucks are as bad as their 2020-21 season suggests.
This offseason, the Canucks have made a variety of moves The biggest of which saw a trade with the Arizona Coyotes where they dealt Antoine Roussel, Jay Beagle, Loui Eriksson, a 2021 first-round pick, a 2022 second-round pick, and a 2023 seventh-round pick to Arizona for defenceman Oliver Ekman-Larsson ($990,000 retained by Arizona) and Conor Garland. While getting rid of three bad contracts was nice, they were also all in their last years.
OEL comes to Vancouver after a pretty bad season and with six more years at $8.25 million on his deal. Garland is a stud though, and he should easily plug into one of the top two lines, and he did sign a five-year extension for $4.95 million per season.
Other big moves included buying out both forward Jake Virtanen and goaltender Braden Holtby, signing defencemen Luke Schenn (two years, $850,000 per season), Tucker Poolman (four years, $2.5 million), and Travis Hamonic (two years, $3 million), forward Brandon Sutter (one-year, $1.125 million), and goalie Jaroslav Halak (one-year, $1.5 million) to deals. The Canucks also continue to pay recently retired winger Michael Ferland who still has two years at $3.5 million, though he will be placed on long-term injury reserve at the start of the next season.
CapFriendly has the Canucks projected cap space at $10,664,341, but with Restricted Free Agents Elias Pettersson and Quinn Hughes needing new deals, that will more than likely eat up that remaining cap space. Both Pettersson and Hughes will be crucial parts of this team moving forward, but it sure seems like bridge deals are coming for both as the Canucks don't have the space to accommodate long-term deals for both.
The Tyler Myers $6 million deal for the next three years hurts the Canucks right now. They'd likely have to retain some money if they were looking to deal him out, but at this point, I doubt that's coming.
The team's defence isn't terrible by any stretch, but it's hard to believe it's a Stanley Cup contending core. OEL needs a major bounce-back season, Myers is what he is at this point — a big body who can kill penalties and chip in 20-30 points, and Hughes is the offensive driver. Hamonic and Poolman will occupy the four and five spots with Schenn Jack Rathbone, Brad Hunt or Olli Juolevi battling to be the sixth and seventh defencemen.
Upfront, the top two lines should be pretty potent with Pettersson, Garland, Brock Boeser, Bo Horvat and J.T. Miller, and Nils Hoglander likely occupying those spots, though Tanner Pearson could easily slot in there as well. Hoglander broke out last season with 27 points in 56 games as a 20-year-old, so I think it's a fair assumption he can continue to be an offensive contributor on the wing.
The bottom six could have a combination of Pearson, Jason Dickinson, Tyler Motte, Zack MacEwen, Justin Dowling, Phillip Di Giuseppe, Justin Bailey or Matthew Highmore. Not bad as things are concerned.
They have plenty of high-end talent that can put the puck in the net, but like with most teams, depth will be a question until the bottom six can prove they can contribute offensively. If the group can stay relatively healthy, I don't see why the top six forwards couldn't drag this team into contention. Boeser, Horvat, Miller, and Pettersson are all capable of playing on that top line, which could lead to plenty of goals.
In net, the team should be improved with Thatcher Demko solidifying himself as the number one and Jaroslav Halak coming in as the backup. In 35 games last season, Demko put up a 0.915 save percentage and a 2.85 goals-against average, which was a really great season for the 25-year-old. Demko has proven since the bubble that he could be a legit number one and if he continues to grow on this past season, I think he could be one of the best goalies in the Western Conference.
Replacing Holtby with Halak should also give head coach Travis Green the confidence to give Demko some nights off. Holtby posted a 0.889 save percentage in 21 games last season compared to Halak's 0.905. Halak may be 36, but his numbers as a backup in Boston the previous three seasons have been spectacular. He played 40 games in 2018-19, 31 in 2019-2020 and 19 in 2020-21.
I think in a perfect scenario, Demko gets around 50 games with Halak getting around 30 of those. It may be a tad less due to Halak's age, but Green has to be pretty confident Halak can play at a high level this season after the sample size given.
So, the question ultimately becomes — does this team have enough to make the postseason. With three positions available in the Pacific and two more Wild Card spots, I'm going to say they do make the playoffs in 2021-22.
I think the California teams will be mediocre to bad and I still don't really know what Calgary is. Edmonton and Vegas can likely be pencilled into the top two spots, so there definitely is a way Vancouver wins that third spot in the division. With the Central being a much tougher division, winning a Wild Card spot will be a battle.