Jets grind way to home Haven Agencies tournament win
Posted on May 26, 2022 by Vauxhall Advance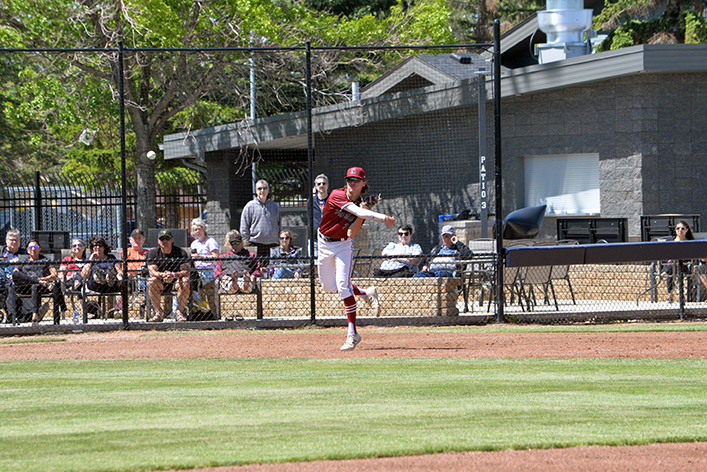 ADVANCE FILE PHOTO
By Cole Parkinson
Vauxhall Advance
cparkinson@tabertimes.com
Academy of Baseball Jets as they hosted their home tournament over three days.
While rain and bad weather threatened the tournament, everything eventually worked out in the end. Despite the Jets' first game of the tournament being postponed on Thursday night, the tournament ran without a hitch after that initial speedbump.
"It was good. Last Thursday, we were worried we weren't going to be able to play the dang thing, and then it ended up a good weekend. Everyone worked really hard -— the volunteers and the players worked really hard on the field to get it ready for Friday and then we started to roll," explained Les McTavish, head coach of the Jets. 
This year's Haven Agencies Tournament saw teams travel from Alberta and B.C. including the Abbotsford Cardinals, Chilliwack Cougars, Calgary Premier Blues, Medicine Hat Monarchs, and Lethbridge Minors. The Jets' first game came against the Cardinals where the Jets were able to score tons of runs en route to a 10-2 win. David Stewart had a complete game on the mound while Kyle Yip, Cardel Dick, Kayden Hleucka, and Carson Boyko each had a pair of hits. Demitri Shakotko, Brennan McTavish, Jared Bendfeld, Riley Pearce, and Raphael Ranger each had a hit as well.
To read the full story, pick up a Vauxhall Advance issue or subscribe to an ePaper digital subscription! You can sign up for digital or traditional subscriptions on vauxhalladvance.com by clicking subscribe under ePaper on the home page.