B.C. trip sees more wins for the VAB Jets
Posted on April 20, 2023 by Vauxhall Advance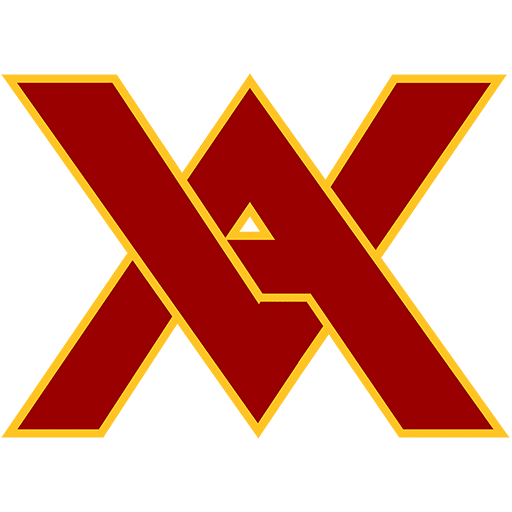 By Cole Parkinson
For Vauxhall Advance
Local Journalism Initiative Reporter
The west coast was certainly kind to the Vauxhall Academy of Baseball Jets as they racked up several wins on their trips to Las Vegas and British Columbia. After a 4-2 record in Vegas, the Jets' road trip wasn't over as the team departed for Langley for the Blaze Friendship series. 
Yeah, it's a good weekend. We had a short turnaround in Vegas. We had a tough travel day — we were up at 4:35 in the morning and travelled out to Vancouver. We flew, but it was a long day. We didn't play till seven that night, so there were some challenges with that. But after dumping the first one, we came up with pretty good efforts out there. In games two and three, we faced two Team Canada pitchers, and we were able to sneak away a couple of victories. So overall, it was a real good trip," explained head coach Les McTavish.
Game one saw the Jets were unable to find a comeback as they fell 7-5 against the Blaze with Brett Getz getting the start on the mound. The pitcher gave VAB five innings allowing four runs with two walks and five punch-outs. Parker Austin and Kyle Yip finished things off with Yip providing a single K in his inning. Stevyn Andrachick and Colin Fisher each smacked home runs in the game while Brennan McTavish was 2-3 with a double and Ty Clemett went 1-3 with an RBI.
The second game saw the Jets take advantage of the Blaze's bullpen with a 12-3 win. Drew Lenehan took the ball for the Jets and went five innings allowing four hits, one run, two walks and six strikeouts. Rory MacDonald threw the final two innings allowing two hits, and two runs with four walks and four strikeouts. The Jets' offence saw tons of contributions from Cardel Dick (1-4), Fisher (2-3 with a double and RBI), Yip (3 for 4 with two doubles and five RBI), Raphael Ranger (1-4 with an RBI), Luke Wheatley (1-3 with an RBI), Karsen Haney (1-3 with an RBI), and Carsen Boyko (1-3).
Game three saw both teams put tons of offence on the board as Vauxhall took it 8-6. Dick was 1-4, Fisher was 2-3 with a home run and two RBI, Yip was 3-4 with a double, home run, and two RBI, McTavish was 2-3 with three RBI, Wheatley was 1-3 with an RBI, Clemett also had a single hit. Jimmy Boulanger started the game for VAB, going four innings allowing five hits, one earned run with two walks and seven punch outs. Hudson Kozicki came in and gave Vauxhall one inning allowing two hits, two earned runs with three walks. Keegan McNeil earned the save as the pitcher went two innings allowing two hits, one earned run and two strikeouts.
In the final game, the Jets were once again able to squeeze out a close win 6-3. Jack Baxter started on the mound giving the team four innings while allowing two hits, zero earned runs and striking out six. Pat MacInnis went the final three innings for the save allowing four hits, zero earned runs with three walks and four strikeouts. Andrachick had a hit with an RBI, Dick was 2-3, Fisher was 1-3, Yip was 2-3 with a home run and two RBI, McTavish had a double, Alex Laurence was 1-3, and Boyko was 2-3.
"I think the strength of our club is a pretty balanced group, top to bottom. We certainly have top-end guys, but we are also at the bottom end, I think it's as high as it's been in a long time, so I think that's easier to continue to build momentum. And there's been a ton of different players contributing over the week over the last couple of weeks. It's just next man up," explained McTavish. 
The coach also touched on his club's ability to be comfortable in close games. While three of four show close endings on the scoreboard, McTavish explained all four games were very close between the two.
"The Langley Blaze are a really good program and they're well coached and they got a lot of really good players. Yeah, they were close games. Even in the 12-3 game, we were down and they struck out eight out of the first ten of us. So they had momentum, and when they went to the bullpen, we were able to kind of break it open. But yeah, overall, when you get into tight games, you got to be able to execute. One thing that we really need to focus our attention on here moving forward is — we need to throw more strikes — we're still walking too many guys. You kind of flirt with fire when you're giving too many free passes. The pitchers are going to work at it this week and hopefully, we're a little better next weekend," he said. 
One area in need of some work has been the Jets' pitchers giving up free passes. With tons of walk on the boxscore over the last few weeks, the coaches and pitching staff are looking to cut back on those moving forward in the spring.
"I think overall, as a team, you have your routines, you have certain things you need to get done that you do every single week. And then you start to pigeonhole things that either we struggle at or maybe we didn't do a lot of. Maybe it's a bunt defence or whatever. In particular, on the pitcher's front, walks are a part of the game. You're going to have those. What we talked about today is just trying to eliminate the non-competitive walks, which is like a four-pitch walk where you didn't really give yourself a chance. If it's 2-2 and 3-2 and you walk a guy, you throw a 3-2 two slider and end up walking a guy that's just part of the game," he said. "We believe that it has something to do with the pre-pitch routine. I don't think it's mechanical, you might let your guard down, you get the first two guys out, maybe you let your guard down, you walk the next guy in four straight and you become a little bit complacent. But overall, pitchers threw the ball really good with guys on base. There are two sides to that — we stranded a lot of their guys. We were fortunate enough to hit when it mattered when guys were on base."
Back in Vauxhall now, the team is hoping for a good week of practice along with some rest. After two lengthy trips, some of the players are hurting a bit though being back home certainly helps.
"Bodies are a little beat up. I think the arms are hanging in so far. The key is you want to play the long game, meaning four or five, six or seven months at a time. So it's important to come back, take care of your body, get the right food in you, make sure you're hydrated, make sure you get in the weight room, make sure you get your arm care," continued McTavish. "We have a therapist on staff there was a pretty good lineup to see her today. You try to get that taken care of and get ready to go. Get in the weight room tomorrow and Thursday. live well and get back in class and kind of just reset. And that's what makes it fun, is there's always another week or another at-bat or another game."
This coming weekend brings a chance for the home fans to head out to the ballpark as the Jets return home for a pair of doubleheaders on Saturday and Sunday. 
"I think the guys are excited to play at home and a little bit of a schedule change. Not time so much, but we're actually going to play the University of Calgary varsity team on Saturday, which they're in the top half of the Canadian College league, so that is going to be a big challenge, and then we play a good program out of Calgary on Sunday called Weber Academy, which is a newer program. So, yeah, we'll have our work cut out for us this weekend. We're missing Cardel Dick, he's off with Team Canada and he's off to Florida tonight (April 17)," added McTavish. 
Games begin at 1 p.m. on both Saturday and Sunday at Jets Stadium.