Taber Charity Auction is seeing big departures after 2022 edition
Posted on April 18, 2022 by Vauxhall Advance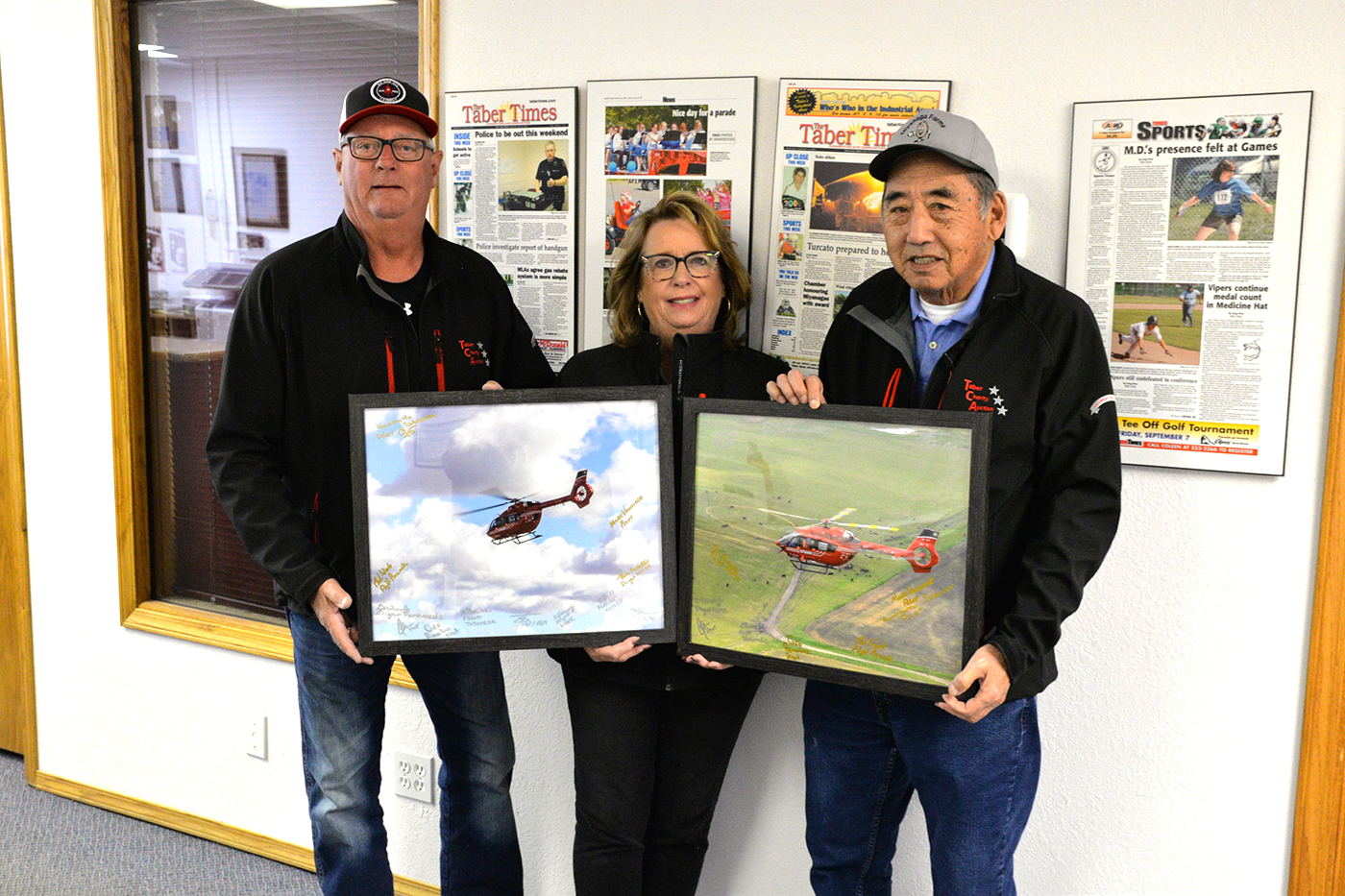 By Kenyon Stronski
Vauxhall Advance
reporter@tabertimes.com
The Taber Charity Auction has been running for a number of years, getting bigger and better year by year. However, after years of running and service to the charity auction, there are several people retiring from the fundraiser.
"We were involved in starting it with another friend of ours, Dan Kerkhoff, who passed away about 18 years ago from cancer — him, I, Bob (Miyanaga) and Deb (French). We've had numerous people throughout the years but us three, we haven't missed one. Mine and Deb's son was in a bad accident and flew by STARS. Dan had a deal going with a racquetball tournament and he had all kinds of prizes. He thought, well, why don't we have some fun, auction off the extra prizes and give the money to STARS, so that's kind of how it started and then every year it seemed to grow a little bit more," said Jack French.
There are also some new people stepping in to take the reins, adding to the longevity of the auction.
"We've got new guys to help around here, like Jared Bell and Mitch Holst. They've stepped in and taken it over, so we thought we did enough mixing up in this town and we donated quite a bit to STARS, and if we saved one life or whatever because of what we were doing, we're happy," said Miyanaga.
To read the full story, pick up a Vauxhall Advance issue or subscribe to an ePaper digital subscription! You can sign up for digital or traditional subscriptions on vauxhalladvance.com by clicking subscribe under ePaper on the home page.