M.D. council delves into Recreation Master Plan
Posted on December 5, 2019 by Vauxhall Advance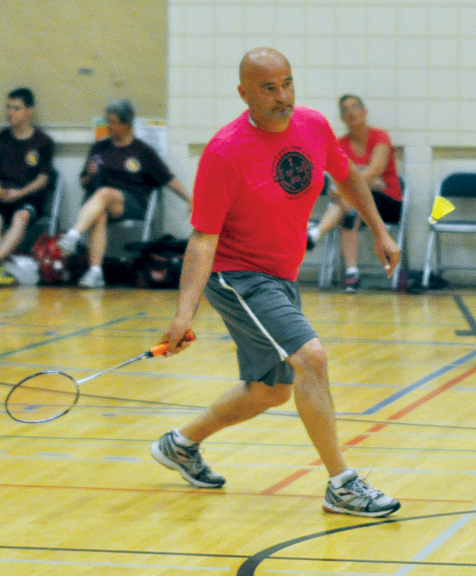 ADVANCE FILE PHOTO
By Cole Parkinson
Vauxhall Advance
cparkinson@tabertimes.com
Work on the Municipal District of Taber recreation master plan has continued forward to completion. 
After the M.D. of Taber council awarded HarGroup Management Consultants Inc. earlier this year in February, work has concluded on the plan and it was brought back to council during their regular meeting on Nov. 26. 
Stemming from the February decision to move forward on the recreation master plan, council had set aside $75,000 from their 2019 operating budget.
The rec master plan is intended to provide council with the information to continue to develop and assist in sustaining community organizations and partnerships that will enhance the economic, social and cultural vitality and diversity within the municipality.
"It's an awful lot to sit and digest in one sitting," stated Reeve Merrill Harris.
Administration explained to council that one of the facets of the plan that was completed was observing other communities in southern Alberta. 
"One of the further surveys was a survey they did from other rural municipalities. What they did was, they took all rural municipalities south of Highway 1 to see what they are currently doing. What was brought back was a final recreation master plan," said Bryan Badura, director of corporate services. 
A survey of over 340 resident households across the M.D. along with consultations and further surveys with M.D. of Taber staff, rec board members, council itself and representatives of urban municipalities and community-based organizations were done as well.
As far as additional facilities needed, resident surveys listed trails/pathways, update/more Taber arena/rinks and an indoor soccer facility.A small number identified a multi-use recreation centre and an indoor track as needed.
With each division represented, each had their own identified specific needed facilities.
Division 1 residents had trails/pathways and an indoor soccer facility, two had upgrade/more Taber arena/rinks, indoor track and multi-use centre, three had trails/pathways and upgrade/more Taber arena/rinks, four had an indoor soccer facility, five and seven didn't identify any while six had a fitness gym.
HarGroup Management Consultants consulted with the Town of Taber, Town of Vauxhall, Village of Barnwell and the aforementioned south of Highway 1 municipalities during the preparation of the recreation master plan.
Six objectives with strategies were presented within the plan to council — facilitating local and regional services, addressing regional issues for services, supporting growth and change within the community, enhancing capacity building within communities, formalizing recreation funding criteria and processes and planning for potential changes in financial situation. 
The first states that 'services development should be dependent on the scope of market demand, operational capacity and funding considerations. 
These would include services/facilities in the M.D. and which serve all residents and regional services and facilities located principally in Taber and Vauxhall. 
Addressing regional issues for services is around working collaboratively with urban municipalities while ensuring that resident needs are advocated and access to services is maintained. 
Growth and change within the community deals with responding to initiatives that support community needs in areas experiencing population increases within the community and growing demographic segments.
This would deal with population growth in Grassy Lake as well as recognizing the growing population such as seniors, young families and immigrants.
Enhancing capacity building would provide maintenance and support and facilitate program opportunities in communities, foster organization capacity an support development of outdoor spaces in hamlets. 
Recreation criteria and process is around developing systems and procedures for evaluation recreation grants and capital contribution funding to partner organizations. 
The final point around planning for potential changes in financial situation is reviewing funding for parks/recreation services based on community needed to be identified in the planning process.
With so much information provided in the document, council was not in a rush to push it through.
"It's my thoughts that maybe we should push this off to a policy committee meeting where we can go through it to give everybody some time to digest what they read," continued Harris. 
Council agreed with Harris' thoughts on committing some time to review the lengthy document. 
"I think it is important that we dedicate a chunk of time on a certain day because there is lots of really good information. We have an obligation to use this and it's a pretty comprehensive study and I'd like us to take time to go through it to figure out how we are going to move forward with it," said Coun. Tamara Miyanaga. 
With the M.D. also working on strategic planning, it was suggested by Deputy Reeve Jen Crowson to do both at the same time. 
"In the grand scheme of things, when we are talking about recreation, the City of Lethbridge is looking at potentially cutting back their funding for recreation as part of the hard decisions they are facing. Those are some of the things all municipalities will be looking at as well," she added. 
With incoming full-time CAO Arlos Crofts starting in the new year, council also saw it as beneficial to have him take part in that work. 
As additional time was going to be needed, council did realize there was some time sensitivity to moving forward with their rec plan. 
One group that had already approached council earlier this fall was the Taber Golf Club and Coun. John Turcato referred that request of $55,000, which council realized probably would not be responded to until the new year.
"The sooner the better but I think bringing this forward before the new CAO is here would be a mistake as well. If we need time, we need time," added Turcato. 
A motion that council accepts the recreation master plan and the six technical reports, as prepared by HarGroup Management Consultants Inc., and refer the Recreation Master Plan to Policy Committee for implementation was carried unanimously.